SlashGear Evening Wrap-Up: August 9, 2012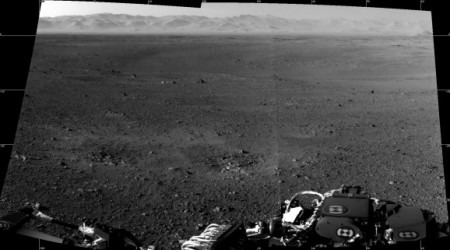 Welcome to Thursday folks, just one more work day before arriving at the weekend. Today we had next to nothing about the Apple vs. Samsung trial, except for the news that a similar South Korean trial has been frozen for fear of it becoming too similar to the one being held here in the US. The lack of Apple vs. Samsung news leaves room for far more interesting things, however, like space! The Curiosity rover sent back a color panoramic shot of the surface of Mars along with its first full resolution image, and it's a pretty awesome sight. Sadly, it wasn't all exciting news for NASA today, as the Morpheus moon lander failed during a flight test and exploded into flames. Luckily no one was hurt, but this is still a pretty big setback for the folks at NASA.OUYA's Kickstarter campaign wrapped up early this morning, and if you missed your chance to pledge, you'll be pleased to know that the Android-based console is available for pre-order starting today. Google was hit with the largest FTC fine in history today over its breach of Apple's Safari browser, and we tell you why Google's new Gmail Search feature won't result in your more private emails being shown to everyone in view of your computer screen. The Google Translate app for Android added image translation functionality today, and the makers of Cyanogenmod 9 have officially released the stable version for the Galaxy Nexus.
Apple Stores will now price match on the iPhone 4 and all models of the iPhone 4S, and a new Microsoft job listing seems to suggest that the next Xbox will be arriving within the next 18 months. The ASUS Transformer Pad TF300TL may be launching with 4G LTE capabilities in Germany and Austria within the month, Samsung has unsurprisingly denied any interest in acquiring RIM once again, and the Sony Xperia tablet suffered yet another leak today. Finally, the international community is considering outlawing cyber-attacks in times of war, the Nikon 1 J2 camera became official (and subsequently became available for pre-order), and HTC may be announcing a Windows Phone 8 device next month, so keep an eye out for more news on that.
As is typically the case, we've also got a handful of original articles for you to peruse this evening, with Chris Davies examining the problems with Windows 8 tablets, and providing a warning to those who think that they're actually purchasing a product when they pledge money to a Kickstarter. Chris Burns has a review of the new Samsung Galaxy Beam, and he also goes hands-on with Google's official Nexus 7 cover, so be sure to have a look at those. Enjoy the rest of your evening, everyone!