Windows 8 tablets are bad business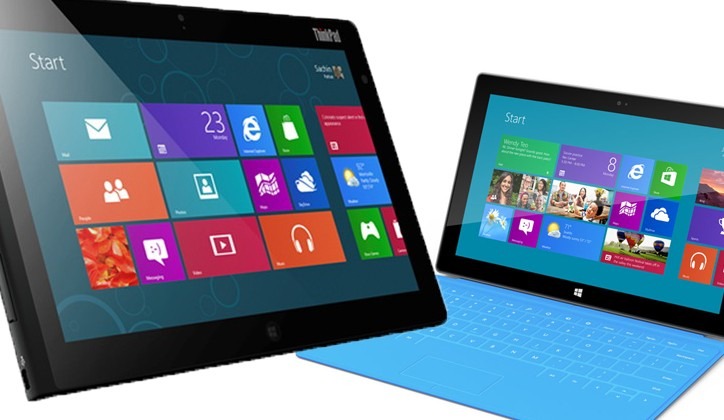 Microsoft's Surface Pro has company, with Lenovo revealing its own Windows 8 slate, the ThinkPad Tablet 2, targeting the all-important enterprise segment. Like the higher-spec Surface, Lenovo's new tablet has content-creation features like a digital pen and all the remote management your IT team demands; it also has the more flexible full version of Windows 8, rather than Windows RT. And, like Microsoft, Lenovo is playing pricing cards close to its chest. One thing is already becoming clear, however: Windows 8 may well struggle to compete in business markets.
While official numbers are in short supply, Lenovo's intentions are likely to be in keeping with Microsoft's own estimates. The Windows maker said it planned to offer the Surface Pro at a price akin to an ultrabook, figured to mean a $699+ sticker. With similar specifications under the hood, the ThinkPad Tablet 2 will probably amount to the same, options depending.
Unfortunately, Apple's iPad already has a head start, even if it wasn't originally intended for business users. The iOS tablet may not have been designed with enterprise in mind – there's no biometric security, no digital pen – but what it lacks in tailoring it makes up with ubiquity, and that counts for a lot. Individual users and IT departments alike are familiar with the iPad, and while it demands compromises, they're already a known quantity.
[aquote]Microsoft has purposefully crippled Windows RT to leave a market for Windows 8[/aquote]
Microsoft's segment positioning may well prove the downfall to competing with all that. The entry-level Surface is expected to be competitive with the iPad – the unofficial guesstimate is around $499+ – but runs Windows RT rather than Windows 8. That version will be cheaper, certainly, but Microsoft has purposefully crippled it so as to leave a market for Windows 8 and the machines the full OS will run on.
Apple's price advantage and dominance of the tablet segment are therefore balanced against Microsoft and Lenovo's more suited specifications and Windows familiarity, each of which come with a price disadvantage. Lenovo could try to upset that balance by undercutting Surface and trying to bring its Windows 8 model closer to the iPad, but that's a considerable challenge given the hardware. Intel processors and the graphics, memory and storage to go with them generally add up to a more expensive machine than an ARM-based tablet such as Apple's; we're basically talking keyboardless ultrabook, with extra thrown in if you want the optional pen.
Microsoft's two new versions of Windows might look like they increase flexibility, but OEMs may well find they're an inadvertent pincer-movement, trapping them between locked-down consumer functionality or something that's comes enterprise-ready but at a cost. That sort of premium is easy to explain if you're first to the market, but Windows faces all the challenges of following not one but two high-profile platforms into a segment where some might argue that consumers have already picked their winner. It'll take more than a stylus and a slick new UI to address that.