Lenovo ThinkPad Tablet 2 gets serious with Windows 8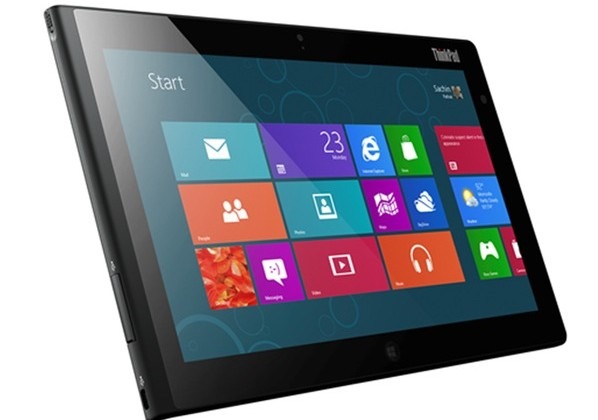 Lenovo has officially announced the ThinkPad Tablet 2, its much-leaked Windows 8 slate with optional pen input for what the company describes as "differentiators that matter" in the tablet segment. Headed to stores in October, alongside the launch of Windows 8, the Lenovo ThinkPad Tablet 2 packs an Intel Atom processor and a 1,366 x 768 IPS LCD multitouch display, along with a battery good for up to 10hrs runtime.
That display can be outfitted with an optional stylus, which uses an active digitizer for more precision and slots neatly into a silo on the slate itself. Other options include a fingerprint reader, integrated 3G/4G – with both HSPA+ and LTE variants on offer, and Lenovo already having confirmed AT&T as one carrier – and a ThinkPad-style keyboard for heavy-duty text entry. Finally, there'll be a desktop dock with HDMI output, a trio of USB ports and wired ethernet.
The ThinkPad Tablet 2 has twin cameras, 8-megapixels on the back and a 2-megapixel shooter up-front for video calls, and the whole thing weighs under 600g and is 9.8mm thick. Unsurprisingly, Lenovo is putting a little extra weight on its enterprise potential, hoping to leverage Windows 8's pro-features to make a dent in the business market.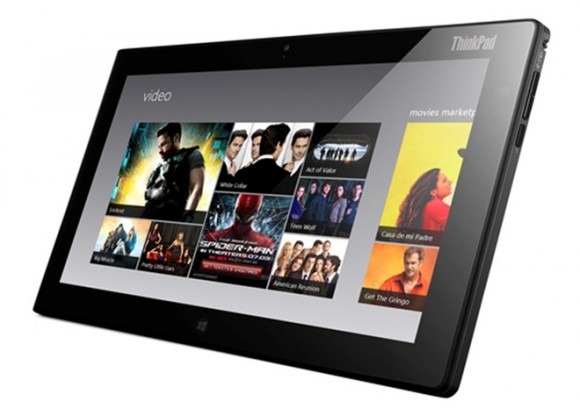 What we don't yet know is exactly how much Lenovo will be charging. The ThinkPad Tablet 2 will be going up against not only Microsoft's own Surface Pro – the more expensive version of the own-brand tablet, with both stylus control and Windows 8 rather than Windows RT – but the iPad which has already made strong gains in the enterprise marketplace.
Price differences between those two devices are expected to be broad, however; the new iPad starts from $499 while the Surface Pro is tipped to be around the price of an ultrabook, or presumably in excess of $699. Lenovo will tell us more closer to launch.