Microsoft Surface for Windows 8 Pro revealed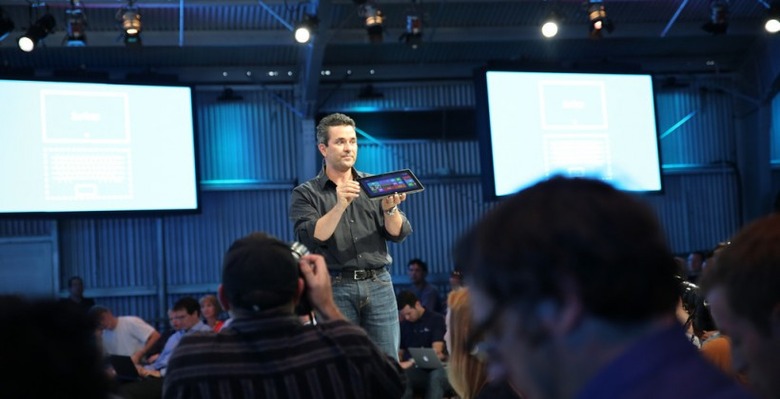 This week it appears that Microsoft is bringing on more than one new tablet to their own hardware lineup with not just the Microsoft Surface for Windows RT, but a Surface for Windows 8 Pro as well. This next-generation device is made for professionals, so Microsoft's Michael Anguilo says, and is less than 2 pounds, less than 14mm thick, and comes with a high-resolution ClearType display.
This Windows 8 Pro version of the Microsoft Surface tablet comes with the same lovely kickstand we saw for the first Surface device revealed this week, and is made of the same materials as well. The same accessories will work here, and Anguilo let the world know that this device will be using less power than today's (3rd Gen) Intel Core i5 chips.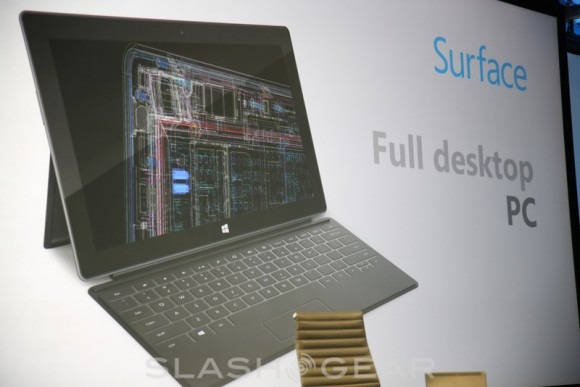 This tablet introduced its own "Perimeter Venting" so as not to get too hot, works with Pen input (with digital ink, explained in a different post), and has a display that's just 0.7mm from the glass that covers it. The Microsoft Surface for Windows 8 Pro has two digitizers, one for ink, one for touch, and has a bit of magnetization for its pen so no holes or clips are needed.
This device supports high resolution displays, as well – working with DisplayPort to mirror your display to a much more giant screen. You've got the same Type Cover as we saw with the first tablet, and the whole device will more than likely cost you just a bit more than the Windows RT Microsoft Surface device did. Stay tuned for more prices and information soon!