Google Translate adds photo support to Android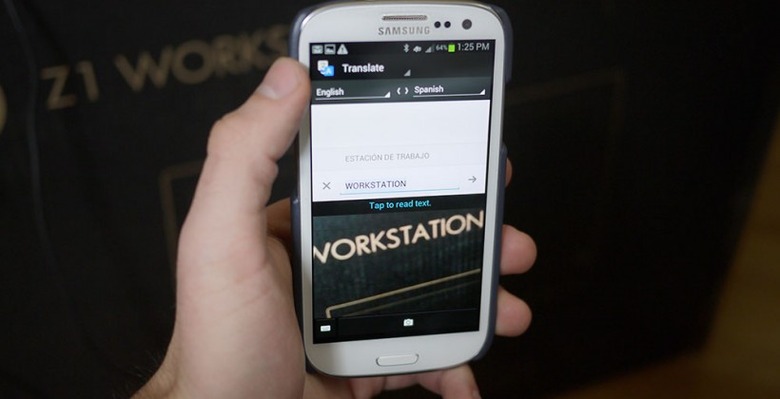 Today with the Google Translate app for your Android smartphone or tablet you'll be able to use your camera to translate text from the real world. All you've got to do is open it up, point it at a sign, bit of text, or writing on a chalkboard, and highlight the text as Google sees it. With this app, you'll be able to get this text not only in text format (if you want to share it from there) but translated to whatever language you want as well.
Google's translation services are ever-expanding, and with this mobile-based update to their system of Google Translate iterations, you've got the whole world at your fingertips. You can translate text between 64 languages, translate with voice input or typing (with 17 language support for speaking), and you can now take a photo and "brush text" as they're calling it for translations as well.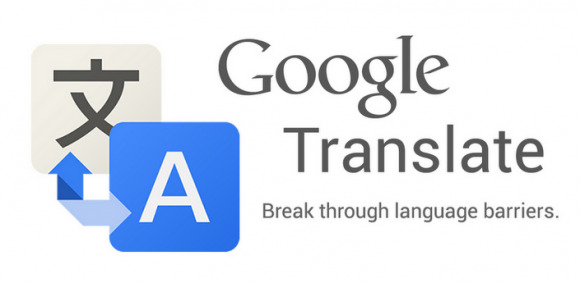 The following languages are supported for basic translations:
Afrikaans, Albanian, Arabic, Armenian, Azerbaijani, Basque, Belarusian, Bengali, Bulgarian, Catalan, Chinese (Simplified), Chinese (Traditional), Croatian, Czech, Danish, Dutch, English, Esperanto, Estonian, Filipino, Finnish, French, Galician, Georgian, German, Greek, Gujarati, Haitian Creole, Hebrew, Hindi, Hungarian, Icelandic, Indonesian, Irish, Italian, Japanese, Kannada, Korean, Latin, Latvian, Lithuanian, Macedonian, Malay, Maltese, Norwegian, Persian, Polish, Portuguese, Romanian, Russian, Serbian, Slovak, Slovenian, Spanish, Swahili, Swedish, Tamil, Telugu, Thai, Turkish, Ukrainian, Urdu, Vietnamese, Welsh, Yiddish
Yes, Yiddish, our favorite! This newest upgrade works with devices running Android 2.3 Gingerbread and above only. You can grab the app date from the Google Play app store right this second – and it's all free! Be sure to try it out in full screen mode and to check out the dictionary results for each and every word you translate as well!