Apple vs. Samsung trial suddenly frozen in South Korea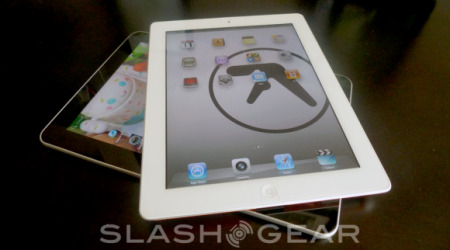 A South Korean court has put Apple vs. Samsung on ice, prompting speculation that it will follow the lead of the high-profile San Jose, USA trial as the Korean company fights against allegations of patent infringement. A ruling on two lawsuits – one filed by Apple against Samsung, the other by Samsung against Apple – had been expected on Friday morning local time, Korea Real Time reports, but a surprise announcement by the Seoul Central District Court confirmed the verdicts had been delayed for "procedural reasons."
No further explanation for the postponement was given, and the court did not specify exactly which procedures might have prompted it nor when a ruling could be expected. However it's suggested that the three judges involved are watching closely at the ongoing trial in the US and, perhaps to a lesser extent, the case in Australia before jumping to any conclusions.
Financial damages in the South Korean trial are considerably smaller than elsewhere. In the US, Apple is demanding around $2.5bn from Samsung, whereas in Korea the damages amount to around $90,000 apiece and do not involve sales injunctions against products actually in stores.
What's at risk, local legal experts say, is Samsung's reputation – arguably a far more valuable commodity than cash. "If they lose this ruling it will be symbolically terrible for Samsung" one lawyer – not connected with the case – suggested, particularly given that the case is being held in the company's home country.
Elsewhere, there are suggestions that – though the final judgement in the US is yet to be decided – Apple has already won its primary goal: dissuading Samsung (or any other firm) from designing new products that are similar to Apple's line-up, Time suggests.