Google's official Nexus 7 case hits homes and hands-on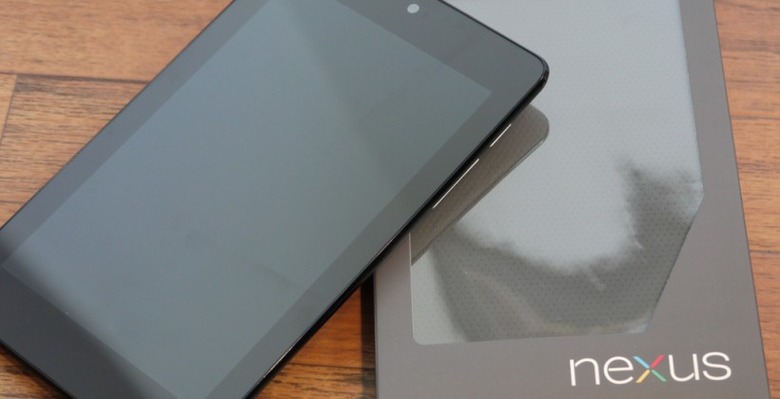 This week we're taking a peek at the official Google Play sold Nexus 7 case for the rather popular 7-inch tablet. This case snaps around the tablet and flops down unto the tablet for a full all-around protection situation. While there is a magnetic sensor in the tablet, this standard case does not make use of it, just working as a much more basic bash-protectant instead.
The case itself will cost you $19.99 when you pick it up from Google and is made entirely of TPU. There's no silicone here, which we're thankful for as that stuff often picks up dust and hair galore, and the whole unit is high quality as we would expect from the makers of the tablet. ASUS is involved in the creation of this case as well as they are in making the tablet itself.
Above you'll see Cory Gunther from Android Community applying the case to his own Nexus 7 tablet with white back from Google I/O 2012. As he notes, the case is durable, easy to apply, and certainly does "get the job done" without any frills. Cutouts exist along the back and sides for each of the device's ports, mic, and speaker as well. The whole case weighs in at a measly 4.7oz and comes in one color: dark grey.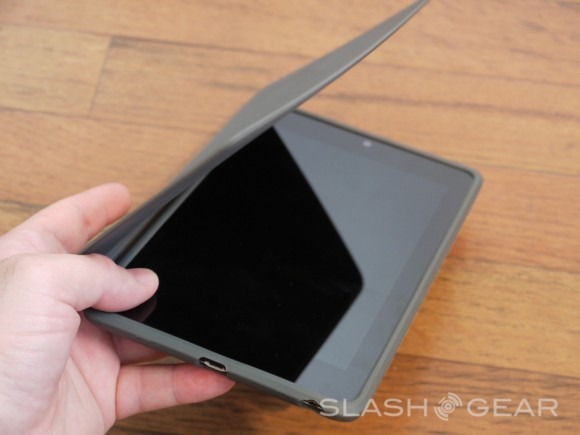 You needn't worry about which model you're getting here as both the 8 and 16GB versions of the Nexus 7 fit perfectly well. This case comes in a tiny box surrounded by a massive amount of packaging from Google and you'll get it in just about as short a time as Google can possibly get it to you because they're certainly not running short on supplies. The tablets themselves, on the other hand, that's a different story entirely.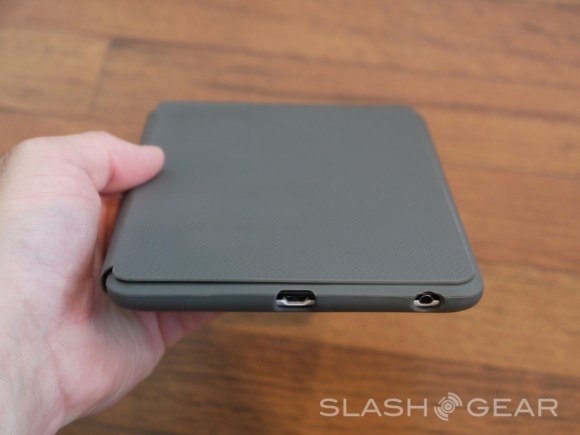 Don't forget to check out our original in-depth review of the Nexus 7 and stick around for future tablet action with SlashGear as this device continues to take off!