SlashGear Evening Wrap-Up: August 20, 2012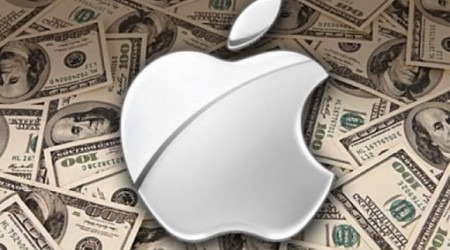 A new week has begun, and as such we have a new round of news to recap in the Evening Wrap-up. Today it was revealed that Apple has become the most valuable public company in history which, while pretty monumental, wasn't entirely unexpected. The jury for the Apple vs. Samsung patent suit is set to begin deliberation tomorrow, but before they do, Apple and Samsung's CEOs will be conversing over the phone, despite the fact that settlement talks between the two companies apparently didn't go anywhere.The Samsung Galaxy S II Plus showed its face again today, complete with a 1.5GHz dual-core Exynos processor, and we were even given a glimpse at the Nikon Coolpix S800c Android-based camera. Samsung announced the GALAXY S DUOS, which features dual-SIM functionality but seems to be a tad underpowered with the Galaxy S III on the scene. We received yet another picture of the next iPhone's reported new dock connector, and we got a better idea of what OnLive will look like moving forward. Unfortunately, it looks like HTC will be losing quite a bit of money now that OnLive has been bought out, which isn't good news for the already-struggling company.The Nintendo 3DS XL has finally arrived in North America, and a number of Motorola DROID RAZR HD tutorial videos were spotted before quickly being taken down. Hulu's CEO might be exiting the company sometime next month, the Galaxy Note 10.1 has been given a pretty excellent score by the folks at iFixit, and pieces of Amelia Earhart's plane may have been discovered off the coast of an island in the Pacific. Netflix has very quickly added 1 million subscribers in the UK and Ireland, while Barnes and Noble said it will be launching new devices in the UK this fall. Grand Theft Auto V got a round of new screenshots today, though they didn't show much, and Sony announced that the PS Vita has passed 2.2 million sales worldwide since launch.NASA announced the next Discovery mission today: InSight, which will be headed to Mars in 2016, while the Hubble Telescope gave us a picture of two star clusters that are on a collision course with one another. A new Android threat called SMSZombie has hit 500,000 phones in China, and it's particularly hard to get rid of, while today the Curiosity rover laser-blasted its first Martian rock. Star Wars here we come.
Finally tonight, we have a couple of original articles for you to check out, like this review of the Motorola PHOTON Q 4G LTE and this column explaining why you might take a pass on the Samsung Galaxy Note 2, which is supposedly getting a reveal at IFA 2012. Enjoy the rest of your evening, folks!