Nintendo 3DS XL hits North American shores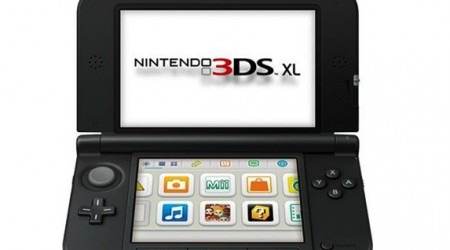 After looking on in envy as the folks in Europe and Japan got to enjoy the 3DS XL, the redesigned handheld has at last arrived in North America. The 3DS XL launched in North America yesterday, sporting a $200 price tag and a significantly larger form. Like its launch in Japan, the North American 3DS XL released alongside the latest side-scrolling Mario game, New Super Mario Bros. 2.
Announced back in June, Nintendo made some waves when it first unveiled the 3DS XL. A few thought it was too soon for a 3DS redesign, and the lack of a second thumb pad on the 3DS XL left many scratching their heads. Nintendo intended the larger screens the be star of this latest 3DS iteration from the start though, with the 3DS XL sporting a 4.88-inch top display and a 4.18-inch bottom display. For comparison's sake, the original 3DS has a top screen that comes in at 3.53-inches and a bottom screen at 3.02-inches, so 3DS XL owners are working with a 90% increase in screen size.
Of course, Nintendo has been touting that fact ever since the 3DS XL was announced. Sadly, resolution isn't getting a bump along with the screen size, which has led to some complaints. Users did get a boost with the included SD card, however, as Nintendo opted include a 4GB SD card with the 3DS XL instead of the original's 2GB card. That will undoubtedly come in handy for those who frequent the eShop, but since SD cards are dirt cheap these days, you probably won't have to worry about running out of storage.
For what you're getting with this package, you don't have to pay that much extra. The original 3DS currently has a price tag of $170, meaning that you'll only be paying $30 more for a 3DS XL. Not too bad, and that price alone is sure to move some units. If you're interested in the handheld, have a look at our review of the handheld before you buy, and be sure to check out our story timeline below for posts leading up to the launch of the 3DS XL!