Motorola DROID RAZR HD tutorial videos briefly leaked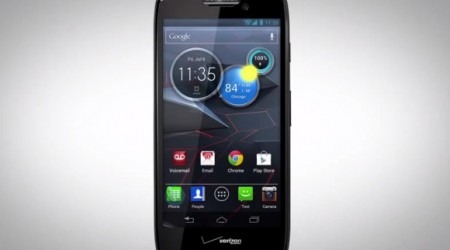 The Motorola DROID RAZR HD has been leaked time and time again, with Verizon holding an event on September 5th that should see an official announcement for the device. Anyone quick on their feet last night may have spotted some leaked tutorial videos on YouTube that showed users how to get to grips with the device. The actual tutorials were fairly standard, but the videos did show off some details of the device that have been alluded to in past leaks and rumors.
First, the user interface isn't too far removed from what we've seen on recent Motorola devices like the Atrix HD. It's mostly stock Ice Cream Sandwich, but Motorola has skinned a few elements here and there in addition to adding some new functionality. The design of the handset, meanwhile, mimics the current DROID RAZR, but most notably Motorola has ditched the capacitive keys underneath the display and opted for Android's onscreen buttons.
The device is never referred to as the DROID RAZR HD in the videos, however, instead marked with the XT926 moniker that's been referenced in the past. Unfortunately, the videos have been pulled: whoever originally uploaded the tutorials has since closed their YouTube account, nuking the videos in the process. If you want any more details, you'll have to sit tight like the rest of us until September 5th.
Previous reports suggest that the DROID RAZR HD will feature a 4.6-inch 720p display along with a Qualcomm Snapdragon S4 dual-core processor clocked at 1.5Ghz. It's not known how much internal storage the device will have, but it will come with a microSD card slot for cards up to 32GB. An eight megapixel camera will apparently be onboard along with an expanded battery carrying a capacity of 2,530mAh.
[via Phone Arena]