Apple and Samsung CEOs to discuss lawsuit ahead of deliberations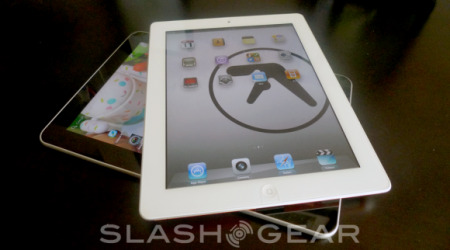 Apple and Samsung have both rested their cases in the trial relating to trade dress and patent claims, but the two companies will be discussing the case one more time to try and settle things before the jury is sent away to consider a verdict. Bloomberg reports that the CEOs of both companies, Tim Cook and Kwon Oh Hyun, will hold a telephone conference call to see if any resolution can be agreed upon.
The two CEOs will converse with each other via phone, with lawyers from both companies reporting to the courthouse and Judge Lucy Koh afterwards in order to report the outcome of the call. If the two CEOs fail to reach any sort of agreement, then the jury will be instructed to overlook the case and form a verdict, with the judge indicating that deliberations could begin as soon as tomorrow.
The trial has been a heated one, and not just for the two companies involved. On Friday evening, Judge Koh suggested that one of Apple's lawyers may be "smoking crack" when he attempted to call a large list of further witnesses in the case. Apple is seeking $2.5 billion worth of damages from Samsung, claiming that the South Korean company copied the iPhone design along with important UI elements such as icons.
Samsung, meanwhile, denies such allegations, arguing that previous cases of prior art suggest that the iPhone design isn't unique, and that the company arrived at its current icon designs of its own accord. Samsung also asserts that Apple has failed to license certain patents, and has tried to argue that other patents that Cupertino holds are invalid. Samsung is seeking $422 million in damages as a result.