Samsung Galaxy S II Plus appears with Exynos processor

This week the fabled Samsung smartphone model known as Galaxy S II Plus has shown its face once again, having disappeared from the news circuit for several weeks only to show up in model form with a few more specifications here well into the age of the Galaxy S III. While it might not seem too sensible for the manufacturer to produce a device that's essentially the same as the Galaxy S II, a legacy device at this point, here with a larger display, they may well have their reasons. Perhaps preparing this device for markets that've not yet seen any Galaxy devices, much less the II or III, here comes the 4.5-inch display-toting dual-core Galaxy S II Plus.
This device has a styling that's surprisingly similar to the T-Mobile version of the Samsung Galaxy S II with a lip at the back and a center-sitting 8-megapixel camera with single LED flash. The front of this device has a set of four capacitive buttons – quite strange for midway through 2012, especially since we're expecting an international release. The right of the device has a power button, the left has a volume bar, and there are indeed cameras on both sides.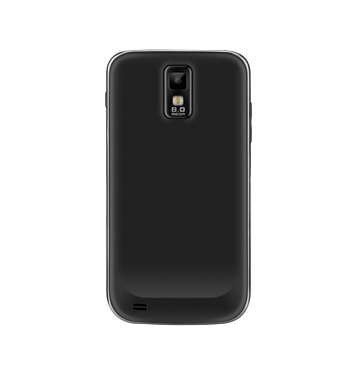 The Galaxy S II Plus has appeared via Chilean carrier VTR and has been tipped to be popping up inside 2012. Inside you'll find a 1.5GHz dual-core Exynos processor, 1GB of RAM, and 16GB of internal storage. This device appears to be pairing some high-end specifications with some low, and Android 4.0 Ice Cream Sandwich comes standard at this point.
With a fabulous AMOLED display and dual-core processor under the hood, this device would have blown us away just about a year ago. Instead it's being released here amid the Galaxy S III, a device which takes this smartphone to the cleaners with its advanced Qualcomm Snapdragon S4 processor or Exynos quad-core processor, depending on what model you work with. Have a peek at the timeline below for more previous mentions of the S II Plus – back again!
[via Engadget]