Grand Theft Auto V gets a trio of teaser screenshots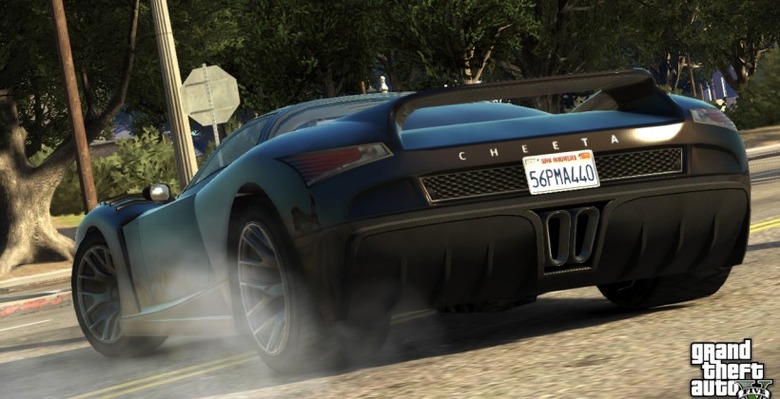 If you're been searching the web as frequently as you can for information on Grand Theft Auto V, we have some good news and some bad news for you. The good news is that Rockstar has decided to release three new screenshots from the game. The bad news is that we can't tell much from these screenshots, as they've been made intentionally nondescript by Rockstar.
All three are meant to give us a glimpse at the different modes of transportation found in Grand Theft Auto V. Obviously, cars will feature prominently in GTA V, as the title and previous installments give that detail away. There's also an image of someone riding a bike, and then we come to an image of what looks suspiciously like a fighter plane. If you look closely, you can see a suited man in the cockpit of the plane.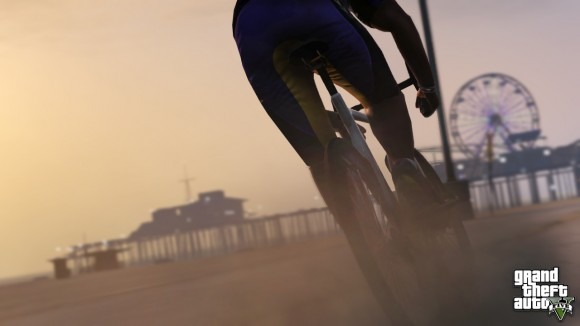 That man is suspected by some to be the game's protagonist – the suited man from the first GTA V trailer and also presumably the man who was narrating. We still don't know much about him yet, and for that matter, we don't know much about the game in general either. Rockstar is keeping its cards close to its chest with this one, at least for the time being – once that highly-anticipated release date is announced, we imagine a ton of Grand Theft Auto V media will begin flying out of the studio.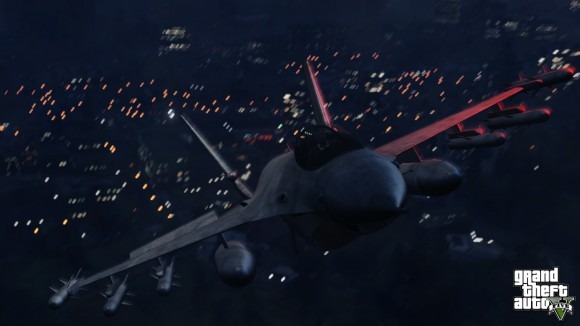 For now though, we'll have to wait as Rockstar slowly reveals new details one-by-one. The studio says that more of those details are coming later on this week, and we have a feeling this new information will be related to these screenshots. Stay tuned, and be sure to have a look at our story timeline below for more on Grand Theft Auto V!