Motorola PHOTON Q 4G LTE Review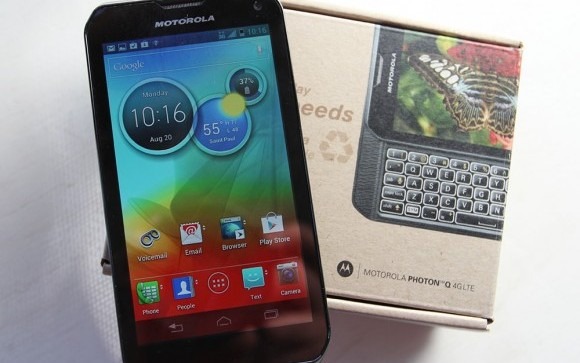 This week we've had a look at the next slide-out QWERTY smartphone to hit the 4G LTE universe in the Motorola PHOTON Q. This device represents some of the best and the worst in the smartphone market today, starting with Motorola's lovely take on a QWERTY keyboard, complete with light-up keys that feel rather nice to tap away on. The Sprint network, on the other hand, has been a letdown – both to the operating system and the hardware it's working with.
Hardware
This device feels nice to use, the touchscreen works rather nicely, and the display is both bright and sharp. In the hands-on and unboxing video you're about to see below this paragraph, you'll notice that this device has Motorola moving into the no-button universe, relegating the physical buttons to the sides and the inside of the smartphone. The slider is a bit more loose than we'd like to see on a device that costs several hundred dollars right out of the gate, also.
Motorola made a bit of a strange choice with the plastics on this device. The back has a texture that should be made to grip, but because it's so nearly-flat and linear it slips. That said, the bulk of the device does make grip more than possible, this keyboard-toting unit made to use by the working person.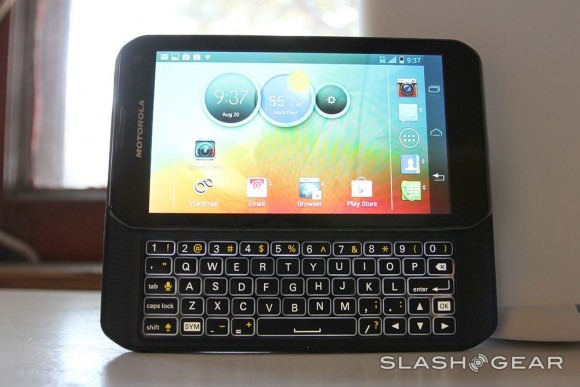 The buttons around the side of the device are easy to work with, the display is a great size for web browsing as well as watching videos – qHD at 4.3-inches and 960 x 640 pixel resolution. There's a bar of LED light under the speaker grille above the display that is rather nice and bright – if you like having a little circle of light, you're going to love having a bar like this.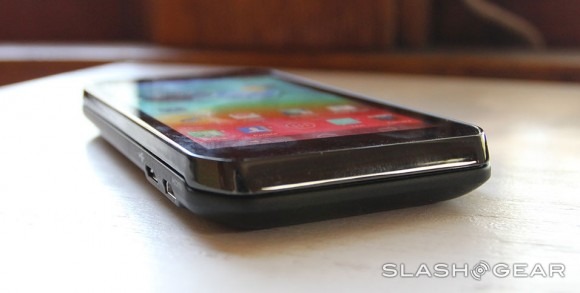 The display, also, can get amazingly bright. Brighter than you could possibly need it to be, in fact, with Automatic Brightness not bringing you up to full brightness even when you've got a full battery. Motorola is going up and over the mark when it comes to retina-burning insanity. It's pretty awesome.
Software
Motorola is also bringing an extremely unique set of abilities to Android. If you've got your standard web browser on your home screen, for example, you can place your finger on it and swipe upward to attain a pop-up window with bookmarks. This same ability works in different ways with several built-in apps on this device.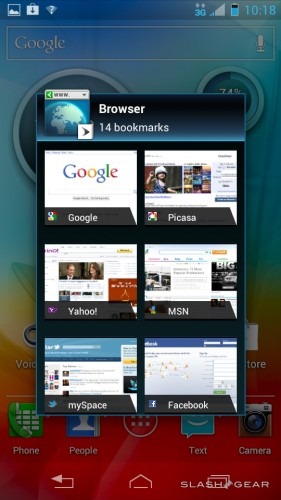 There's also a modified look and feel to the settings page, icons across the whole build, and the lock screen. Motorola also brings back the three-circle widget that's able to show time, date, weather, battery life, and quick access to settings. A swipe across any of the three circles here brings on an alternate view or function.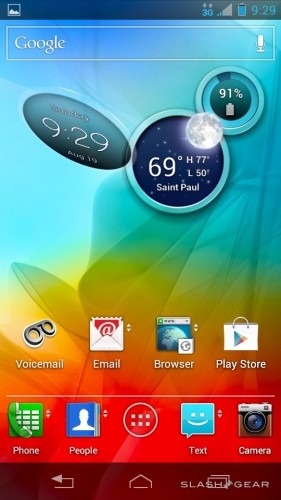 This device once again brings Motorola's webtop software interface when you plug it in to HDMI, and there's once again a lovely collection of accessories available to you even before the device hits the market. Motorola continues to be smart with their microHDMI/micro-USB combo on the side of the device as it works with most of the smartphone/tablet accessories they've released over the past year. Motorola's attention to accessories goes so far as to bring on an "Allow Bluetooth bypass" option in settings, allowing you to turn on voice actions from afar.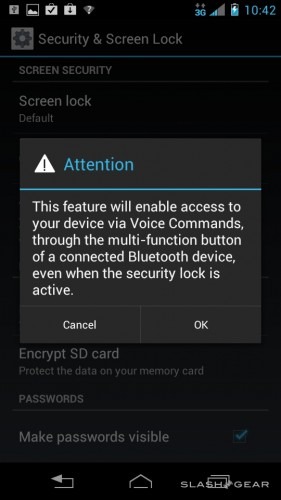 Motorola is owning their presentation of Android here, that's for sure. Have a peek at this Quadrant benchmark result to see how the Qualcomm Snapdragon S4 dual-core processor is helping Motorola bring you a high-powered QWERTY smartphone, too. This is certainly one of the more powerful devices in the slide-out QWERTY keyboard-toting category, that's for sure.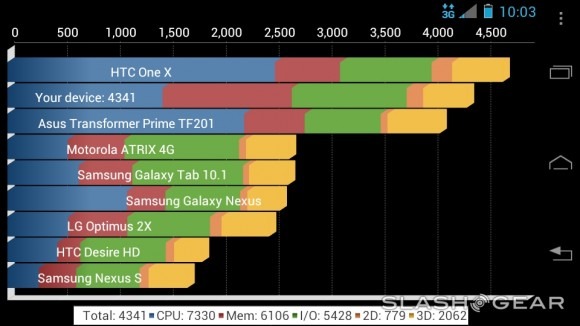 Speed Tests
Unfortunately we're forced to speak up against the carrier here in that, just as it was with the last device we reviewed on this network, connectivity was lacking in a major way. Speed tests were essentially impossible as the device was unable to make the connection long enough to test, for the most part – and that's not just on 4G LTE.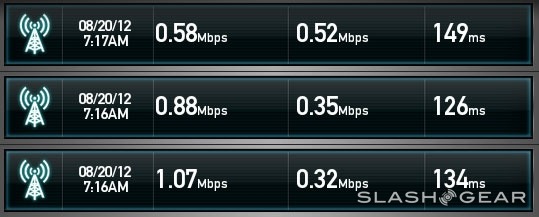 Up in Minnesota we've been able to get the symbol for 3G to appear on the device, but we're extremely suspicious of how real that signal actually is. Buyer beware – make sure you take your device out into the field to see if you can get coverage before committing.
Camera and Battery
The camera is pretty decent, with both 8 megapixel photos and 1080p video working like a charm. Motorola's camera interface is interesting, certainly, and does offer a few filters that are nice – but for the most part you'll want to stick to straight up plain-old photos anyway. Video similarly does have some nice detail to it. Have a peek below at examples of both.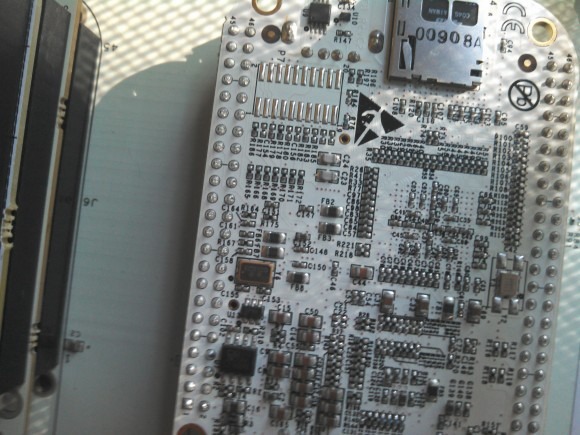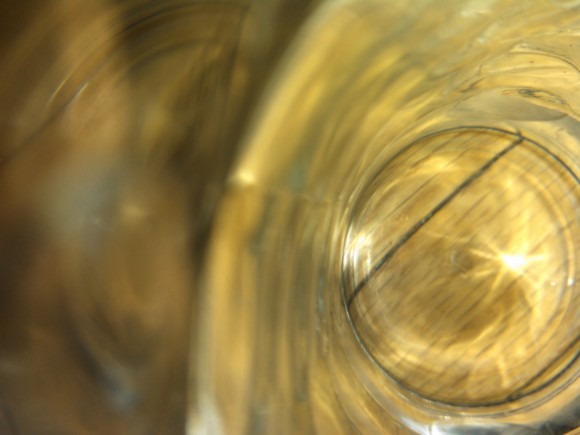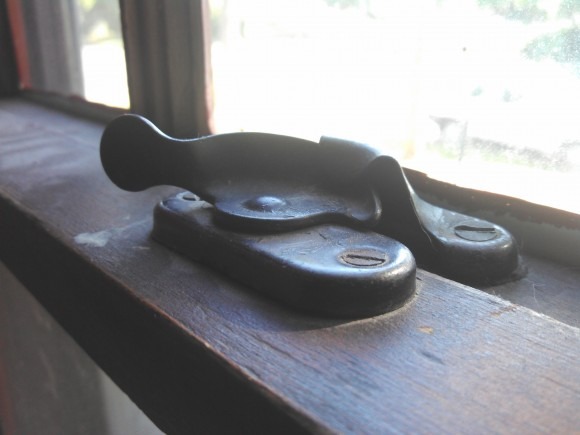 Battery life on this device is quite nice, though again we've been unable to work with 4G LTE – that would be the biggest battery drainer. As of now it's the bright display, which if you do set to automatic, you'll have a perfectly fine time dealing with. Without the display on full blast, you'll have more than 10 hours with medium usage on your hands.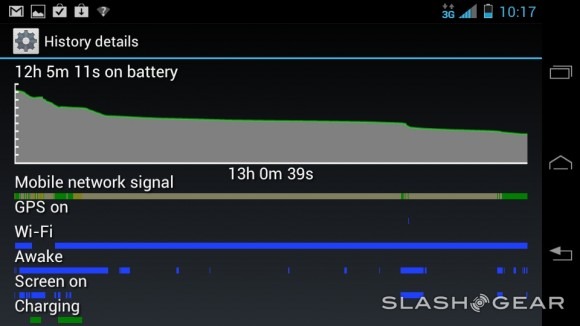 Wrap-Up
As it stands, this is a rather nice piece of hardware on a surprisingly less than acceptable network. If you've used this carrier before and you've had a lot of luck, then certainly you'll be good to go with this device. But if you're new to the smartphone universe, we're currently recommending that you stay away – or at least test your device out on a test run before you commit.
Motorola has once again brought on a solid piece of hardware, with a QWERTY keyboard that is easy to use and a processor from Qualcomm that has a fire in its belly as it has on each of the devices it's been released on thus far. This device will be available throughout the USA immediately if not soon!