HTC EVO 4G LTE Review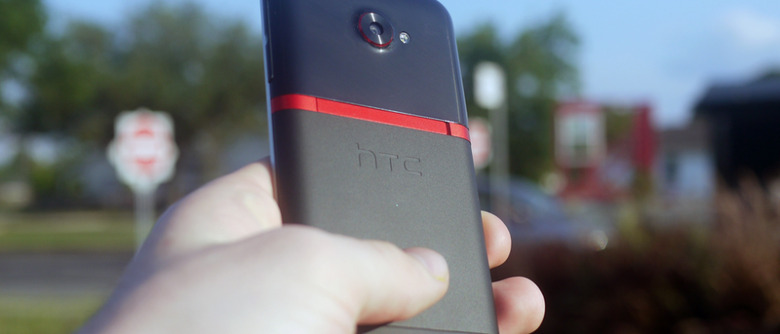 As HTC ushers in their next generation of smartphones with their hero series of HTC One devices, so too does the impact spread to their other hard-hitting brand lines like what we're seeing here in the HTC EVO 4G LTE. What we've seen of this device thus far is that it's not just similar to the HTC One series we've seen so far, it's basically the same in very many respects – right down to the HTC ImageSense chip for the camera. Where before we'd assumed that this chip and many other features in the HTC One series were the bits that made the series special, the HTC EVO 4G LTE makes it clear that HTC is perfectly willing to spread the love to the rest of their brand lines.
Hardware
The device you're looking at right now is essentially as thin as the HTC One S with as large a display as the HTC One X, and is extremely flat compared to the whole HTC One series thus far. This device feels much nicer and more powerfully built than any HTC EVO in the past and indeed does take on a lot of what HTC has promised for the whole HTC One series. The back panels include one with micro-arc oxidation like the HTC One S has and one that's hard plastic, these separated by a hardcore kickstand that's as strong as any we've seen on ANY device before – and no HTC One device has one (yet!)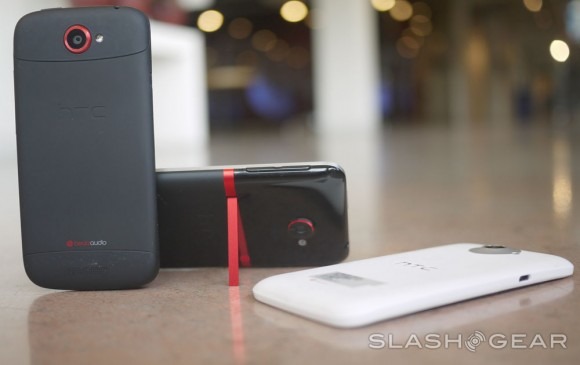 HTC One X vs HTC EVO 4G LTE vs HTC One V: the real choice!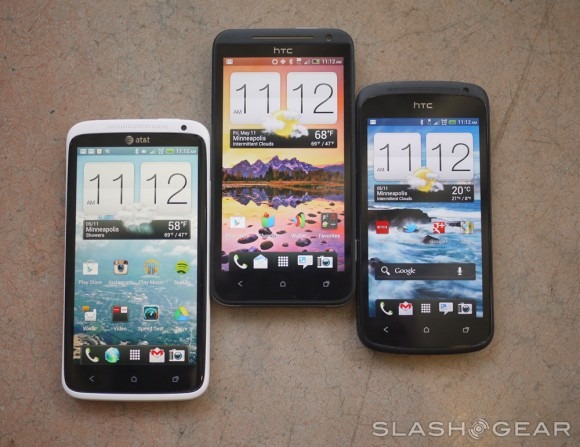 This device has an 8 megapixel camera on the back with 1080p capabilities (which you'll see later in this post) and runs the fabulous Qualcomm Snapdragon S4 dual-core processor for ultimate next-level processing power. You'll find that this device works as well as the HTC One X and HTC One S in essentially every way, just now here on this third network where the first two sit on AT&T and T-Mobile instead. There is currently no equivalent on Verizon, believe it or not, with the DROID Incredible 4G being extremely similar but not carrying the HTC ImageSense chip for photo power – it's just not the same, man!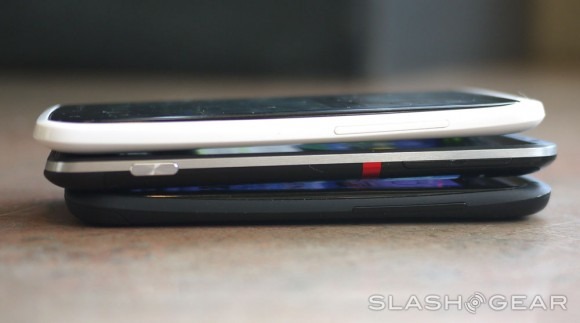 This is easily the nicest Android device on its carrier and certainly trumps everything that's come before it in the same brand lineup. Check out a couple of benchmarks here to see part of the reason why: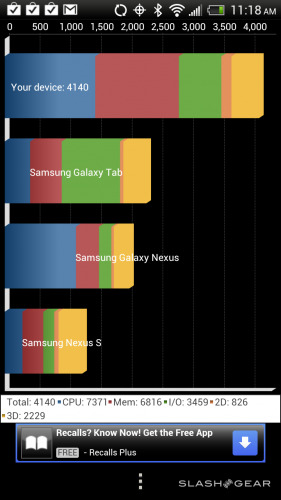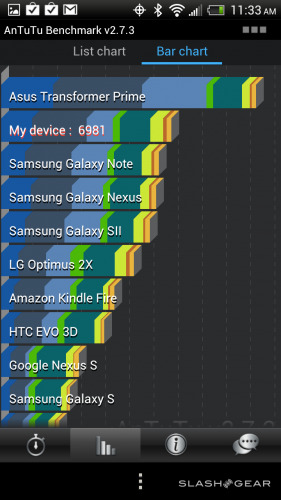 Software
This device runs Android 4.0.4 Ice Cream Sandwich with Sense 4.0 on top. This experience is essentially exactly the same as we've seen in the whole rest of the HTC One series save for a few additions by the carrier for apps. You've got NFC and Google Wallet apps right out of the box, a fabulous iteration of ICS with HTC's own look at customization for your home screens, and the whole device runs everything as quick as you could hope for. Believe it when we say this device is amongst the most impressive Android devices on the block.
Have a peek at the device's software as well as some of its hardware features here in this hands-on video and note how similar it is to the rest of the HTC One series in the following timeline's worth of reviews we've got up from the past few weeks.
Camera and Battery
The battery life here is pretty excellent, just like the HTC One X on AT&T and the HTC One S on T-Mobile, you've got the Qualcomm Snapdragon S4 backing your whole system up with its ability to stay strong without draining the life out of your day via the battery. Count on this device to last you what it's lasted us, that being 10+ hours a pop with heavy use, no problem. If you're the type of person who only uses a device lightly during the day, don't worry about charging it up except at night when you head to bed – always a good practice anyway.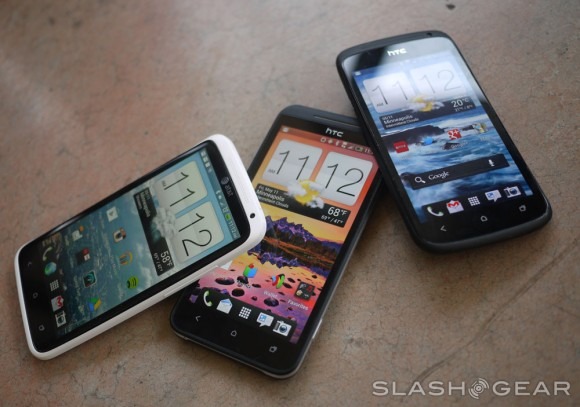 Snapdragon party!
The camera is first class, easily equalling what we've seen on the best smartphones on the market and exceeding the vast majority of smartphone and tablet cameras we've seen in the past as well. With a combination of powers from the HTC ImageSense chip and the Snapdragon S4 processor's dedicated architecture for image processing, you've got both amazing video and photos coming your way all day long – and all night, too, with night-shot photos as well. Have a peek at our HTC EVO 4G LTE New Orleans ImageChip Tour post to see a massive amount of media from this device and have a peek at a few examples here below as well.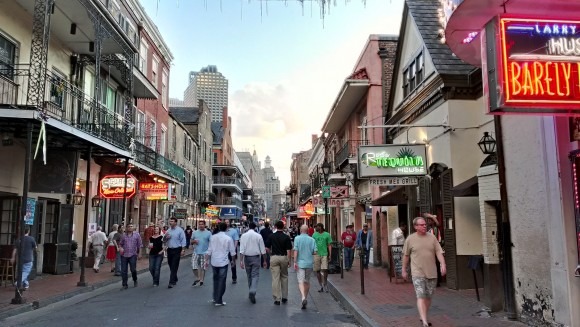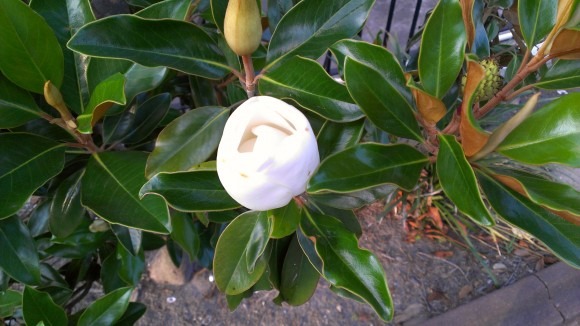 Data Connection
Though this device is being branded as 4G LTE, we cannot say much for the speeds we've seen thus far. We were handed this device earlier this week in New Orleans where there is no 4G LTE on the network this smartphone is connected to, and the connections we've seen on 3G weren't all that impressive either. The connections you get aren't really any worse than we've seen on other devices connected to WiMax, but they certainly aren't any better either.
Count on the hardware, but beware the data.
Wrap-up
As mentioned above, this device easily beats the rest of the Android devices on its chosen carrier and certainly trumps what HTC has done in the past with every other EVO. This smartphone is both thin and light, has the same HTC One features for on-the-surface images with the display being essentially impossible to tell apart from the glass that covers it, and the whole smartphone feels nice to hold in general. This is the Android smartphone to have if you don't have the option at the moment to pick up any other HTC One device – pick it up soon!