HTC EVO 4G LTE: May 18th for $199.99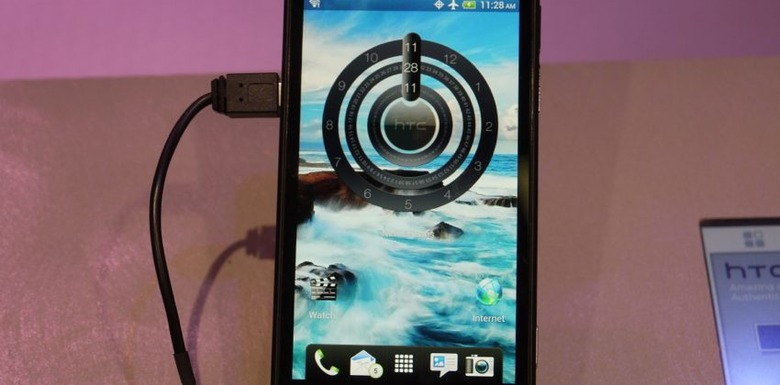 We first saw the announcement of the HTC EVO 4G LTE last month, and took another look at it at CTIA 2012 yesterday, but HTC has announced the official price and availability for the handset in the United States. You can expect to pay the standard $199.99 on a new two-year contract, with pre-orders beginning today for delivery on May 18th. The EVO 4G LTE is a riff of the current One series with some minor hardware tweaks.
The HTC EVO 4G LTE will feature a 1.5Ghz dual-core Qualcomm Snapdragon S4 processor, 4.7-inch screen with a 720p S-LCD2 display, 1GB of RAM, eight megapixel camera, and Ice Cream Sandwich with Sense 4.0 modifications. It's almost identical the HTC One X in terms of specs, but the hardware has been modified slightly: the EVO LTE features a kickstand, and an increase in battery capacity to 2,000mAh.
LTE connectivity may be non-existent on the Now Network, but when it does go live users can look forward to unlimited LTE data, unlike AT&T and Verizon. Until then you'll have to make do with EV-DO and the latest and greatest Android hardware. Sound like your next phone? Make sure to put a pre-order in.