HTC EVO 4G LTE hands-on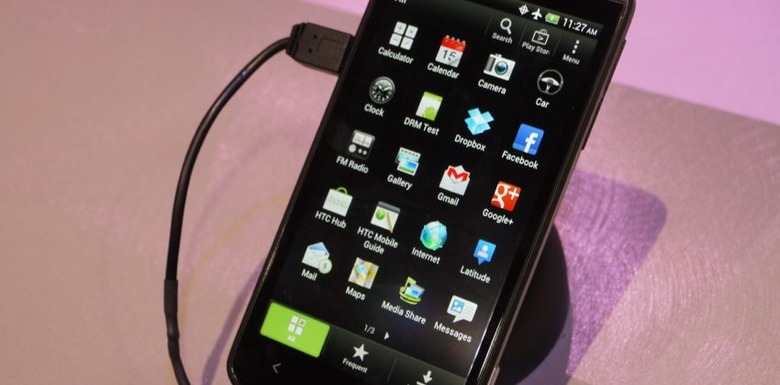 While HTC announced the new EVO 4G LTE for the Now Network last month, here at CTIA 2012 we are seeing it being showcased for its impressive camera capabilities and got some quick hands-on with the 4.7-inch 4G LTE equipped smartphone. Similar to the HTC One X, the EVO 4G LTE is an impressive phone so check it out below.
Just like its sibling on AT&T the EVO 4G LTE comes with an impressive 4.7-inch display with a 1280 x 720p resolution, Android 4.0 Ice Cream Sandwich, HTC's Sense UI 4.0 overlay, an 8 megapixel camera on the rear with the HTC Imagechip for enhanced photos — all powered by Qualcomm's impressive 1.5 GHz S4 dual-core processor and 1GB of RAM. The quick video below will give you a better look at the hardware and software.
[vms 1864986bb2fa20fa3874]
Just like the previous EVO, you'll get that neat included kickstand for easy viewing of videos and photos, as well as watching back video recorded with the 1080p capable 8 megapixel rear camera. Just like the others from the HTC One series the EVO 4G LTE comes with a non replaceable battery, it's 2,000 mAh and has 16GB of internal storage.
Pre-orders for the new EVO 4G LTE started yesterday, and it should be available starting May 18th from the Now Network.