HTC Evo 4G LTE Announced With Snapdragon S4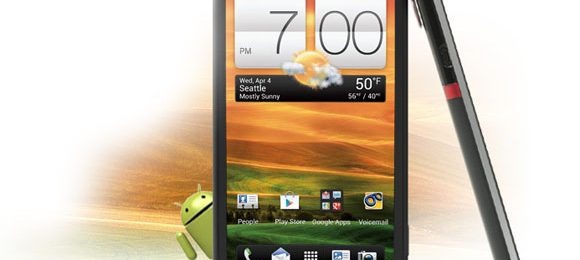 The newest HTC handset this week (after two HTC One heroes, no less), is the HTC Evo 4G LTE, the second device on the market with the Qualcomm Snapdragon S4 dual-core chipset. This device will have the Snapdragon S4 MSM8960, also known as the first 28nm mobile processor on Earth, and will be rolling out with HD Voice capabilities. This device will be pushing HD Voice over 3G rather than the expected VoLTE this summer, as the device comes to the market late spring (pre-orders May 7th) here in the USA.
This device will be working with the Snapdragon S4 with speeds up to 1.5GHz per each of its two cores, and should be an interesting device to compare to the first S4-laden device on the market. That first device is of course the HTC One S, one of HTC's 2012 hero phones in the HTC One family, it having the processor we're seeing here, with the HTC One X appearing similar to this device in many other respects – such as in the display department.
The HTC Evo 4G has a 4.7-inch Super LCD 2 display sitting at 1280 x 720 pixel resolution, works with Beats Audio, and comes with Android 4.0 Ice Cream Sandwich as well as Sense 4.0. This Evo has NFC capabilities, a microSD card slot, and a 2,000mAh battery that we won't be worrying about because of the S4's fantastical abilities in battery conservation.
You'll also notice that this device has a red ring around its 8-megapixel back-facing camera as well as a bright red strip across the middle. This strip can be pulled out as a kickstand, making this the third device in the history of HTC to give you the ability sit up without 3rd part products. The device will cost you $199.99 on a two-year contract and will only work with 4G in one of four of its carrier's activated LTE area's here in the USA – good luck with your speed!