MWC 2013 Post-Mortem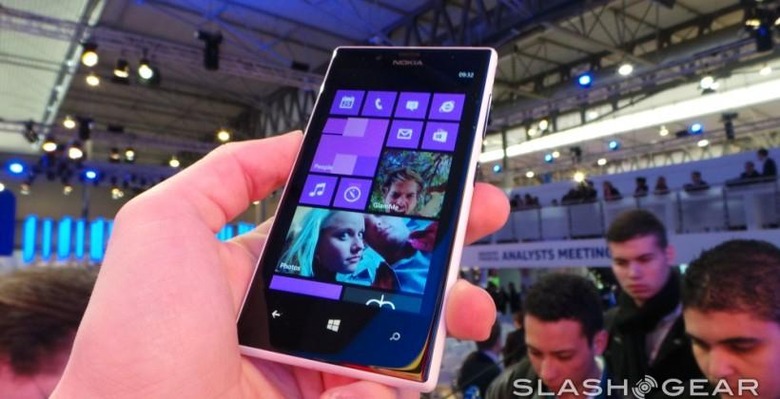 Mobile World Congress 2013 scrambles to a close, a week of new phones and tablets, a shiny new venue, and more questions as to whether the days of the big trade show are numbered. It's been a show where the divisions between the mobile upstarts and the current key players have been sharply defined, with ZTE, Huawei, and Nokia all pushing to corner the market, while Samsung and HTC were notable by their relative absence of announcements, favoring their own, standalone events. Nevertheless, there's plenty to wrap up, and seldom has a headline been so accurate in so many ways.Samsung may not have brought the Galaxy S4 to MWC – we'll have to wait until mid-March to see that – but the company still had one of the largest stands of the show. It's key new product was the Galaxy Note 8.0, slotting in-between the Note II and the Note 10.1, and taking on the iPad mini. What's interesting is that, while Samsung has been accused of slavishly copying Apple, the Note 8.0 does have a distinct difference from the Apple slate in the shape of the S Pen stylus.Samsung Galaxy Note 8.0 hands-on:
Over at LG, the company was unabashed at taking on the Note II with its new Optimus G Pro, a 5.5-inch slab of beautiful LCD display and 13-megapixel camera tech. No stylus – though the Korean-spec demo units did have a fetching pull-out antenna for the digital TV tuner – but a 1080p display and speedy processor. LG fleshed out its cheaper models with new L series and F series devices, though it had spoiled the surprise some by pre-announcing them ahead of this week's show.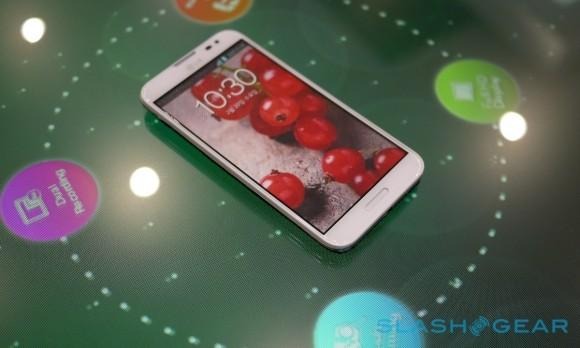 Nokia had been more secretive, and so its new phones – the Lumia 520 and 720, taking the Windows Phone 8 range to five, and some cheap devices, the 105 and 301 – came as a moderate surprise. On the smartphone side, Nokia's range is starting to look more and more thought through, though we're still sticking with our stance that the Lumia 620 is the best of the bunch. Meanwhile, Nokia hit new price lows with the 105, a €15 ($20) handset ideal for developing markets and festival-goers alike, yet which didn't abandon the company's distinctive color schemes.
We also had a chance to sit down with some of Nokia's top-level executives, and quizzed them on what little they'd spill on the roadmap (don't hold your breath for a QWERTY Lumia any time soon) as well as their predictions for wearables and smart sensors.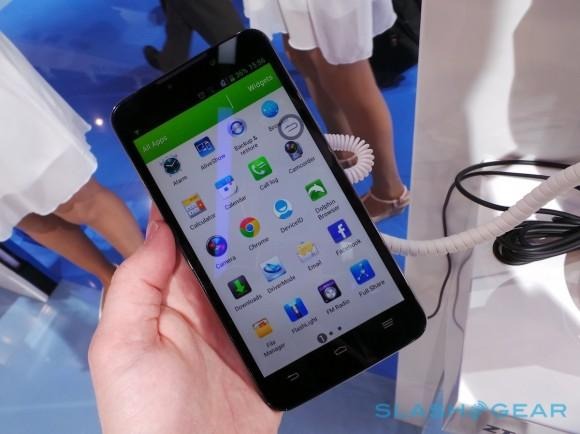 Plucky upstarts ZTE and Huawei brought a brace of new devices along to Barcelona, though the reaction proved mixed. The ZTE Grand Memo played the big-screen card, overstepping the LG Optimus G Pro with a 5.7-inch screen, though arguably undermined it by opting for 720p resolution. Huawei made a similar schoolboy error with its Ascend P2, rocking high-end specifications everywhere but the number of pixels. ASUS, meanwhile, opted to go for confusion above all else, with the similarly-named FonePad and Padfone Infinit continuing to push the company's modular strategy.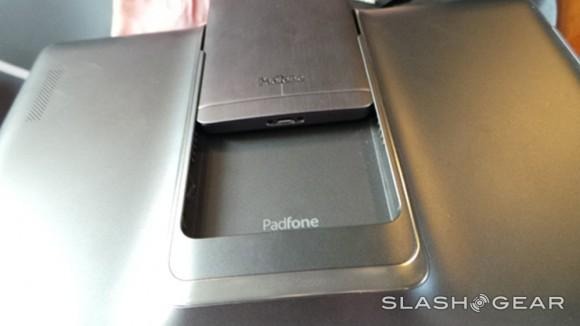 At the low-end, Firefox OS made its play for the developing market, with votes of support from eighteen operators worldwide and new handsets from Alcatel among others. At first glance, however, we're less than impressed. The HTML5-based platform is sluggish on the cheap hardware, and it's tough to see how – even with web apps – Mozilla plans to flesh out its portfolio in a way that legitimately challenges the ever-cheaper Android behemoth.
In chips, Qualcomm's Snapdragon 600 and 800 came out to flex their muscles, and were found in a number of the higher-profile phones of the week. NVIDIA had some chip news too, though the most exciting phone to use the new Tegra 4 was the Phoenix Developer Platform smartphone, which will allow coders and manufacturers to get to grips with Tegra 4i before it arrives later in 2013.
NVIDA Phoenix Developer Platform hands-on:
After two years of incredible public stands, Google took a more clandestine approach at Barcelona this year, holding a few private meetings rather than pushing people down an Android-themed slide like in 2012. We caught up with director of Android design experience Matias Duarte to talk Google Now and how it might just be the future of Android, as well as how it helped shape Google Glass. Duarte, unsurprisingly, has strong ambitions for Android, going so far as describing it as the "OS for humanity."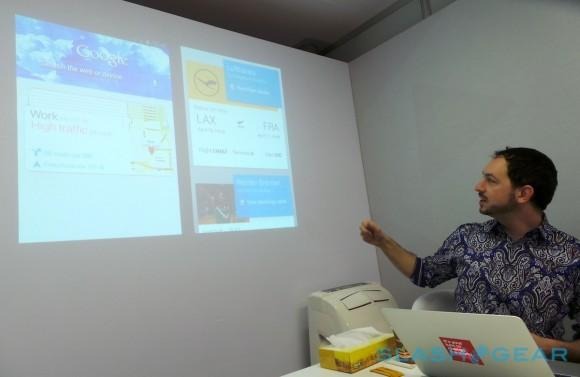 Nonetheless, while MWC had its gems, the show felt more humble than in previous years. The new venue, a sprawling flow of halls joined by a serpentine hallway, is certainly far improved over the old location, but where the Congress of years past has seen flagships debut and companies stake their reputation, this year it felt a little like those same firms were holding their breath; saving their energies for individual events where they alone could control the news.
On a broader note, however, it'll be interesting to see how the trade show calendar weathers the change in product launch strategy over the rest of the year. While smaller shows will happen in-between now and September, many eyes will be IFA 2013 early that month. The past few years, Samsung has used the Berlin show to debut several high-profile products – the Galaxy Note II and Galaxy Camera in 2012, for instance – but with the Korean firm withholding its big launches from CES and MWC, it's unclear whether the Germans will get a headline-maker or not.
All this is just a sample of our coverage from this week; you can find all of our Mobile World Congress 2013 content in the show hub.