LG Optimus F7 and F5 hands-on: high-end experience in a budget line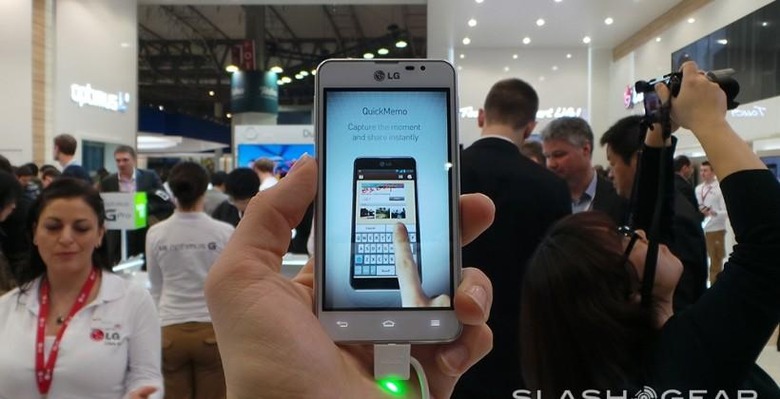 This week LG has revealed a new F-Series smartphone line with a software experience similar to the LG Optimus G and G Pro, but coming in with lesser specifications and, in the end, a lower market price. Both of these devices will be bringing 4G LTE connectivity to the international market and, eventually, to the United States as well. If you want to be part of the LG cool club but don't want to toss as much cash down as you'd have to with the G or the G Pro, the Optimus F7 or its smaller sibling, the Optimus F5, may be just what you're looking for.
With the LG Optimus F7 you're working with the more advanced collection of specifications of the two smartphones in this line. It'll be coming in both black and white and features a 4.7-inch True HD IPS LCD display coming in at 312 pixels per inch – hot stuff! Inside you'll find a dual-core 1.5GHz Qualcomm Snapdragon processor as well as 2GB of RAM. Inside you've got 8GB of storage and you'll have a microSD card slot to expand memory by up to 32GB.
The back of the LG Optimus F7 has an 8 megapixel camera while the front features a camera at 1.3 megapixels, and the battery under the hood is 2540mAh – that's massive for a device as "small" as this. You'll be rolling out with Android 4.1.2 Jelly Bean and a software experience that's nearly identical to that of the LG Optimus G and G Pro – though a bit slower due to the ever-so-slightly-lesser processor. They're both working with Snapdragons though, so you'll be rolling hard one way or another.
In the LG Optimus F5 you've got the smallest friend you've held in LG's 2013 lineup, here working with a 4.2-inch IPS display – 256ppi in this case. You'll find this machine to be working with a 1.3 megapixel camera up front, 5 megapixels on the back, and a 2150mAh battery inside. The processor in the F5 is another Qualcomm Snapdragon dual-core, this time running at 1.2Ghz – still formidable, even here in 2013 amongst the wave of quad-core devices crashing in.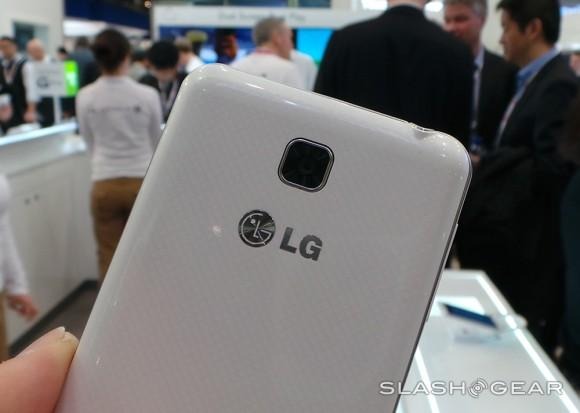 Have a peek at both devices above and below and let us know if you're pumped up about these current-generation LG experiences hitting the USA – or the international market if you're over the sea. We're over the sea right this minute too, mind you, covering Mobile World Congress this whole week. Be sure to hit up our MWC 2013 tag portal for more hands-on and up to the minute news blast action!