ASUS Padfone Infinity hands-on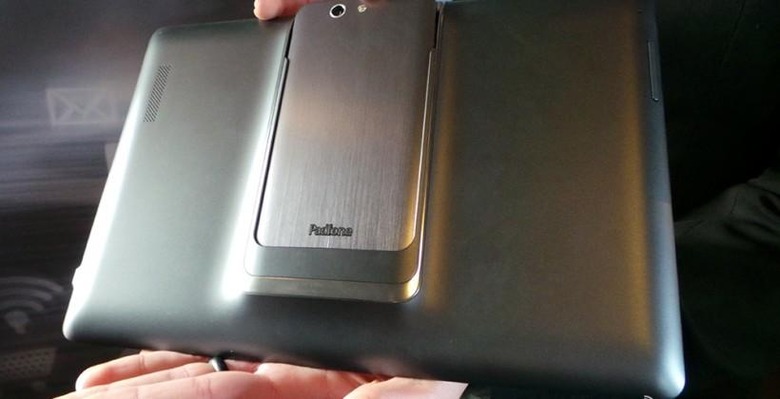 This week we've gotten the opportunity to have a peek at the ASUS Padfone Infinity, the newest and by far most powerful iteration of this concept the company has yet delivered. This device is about to be a rather large blip on the Android radar around the world as it brings both an ultra-powerful processor to the tablet/phone crossover universe and offers a rather enticing package at a rather low price. Have a peek at this machine – or these machines, rather, in the experience we've prepared for you here.
With the ASUS Padfone you've got two devices in one – the phone is meant to be the main focus here while the tablet stays behind most of the time. When you're at home and want a larger display to play games on, browse the web, or watch movies, all you've got to do is plug it in. The Padfone dock is also a full-fledged 10.1-inch tablet – but only when you've got the smartphone docked.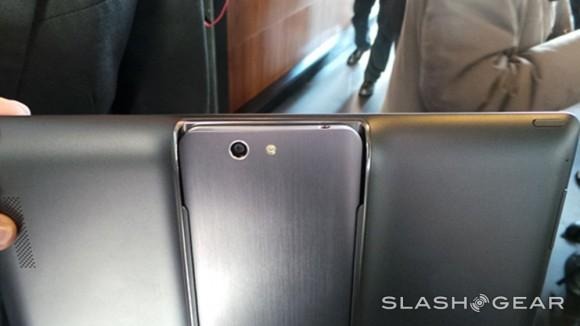 You'll get a full Android 4.x Jelly Bean experience right out of the box, ASUS own connection to cloud services galore, and one of the fastest processors on the planet. With the Qualcomm Snapdragon 600 quad-core processor (1.6Ghz of it) you'll be rocking and rolling as fast and as beastly as you would on the HTC One – but here you're getting a totally different form factor. And that's just for starters.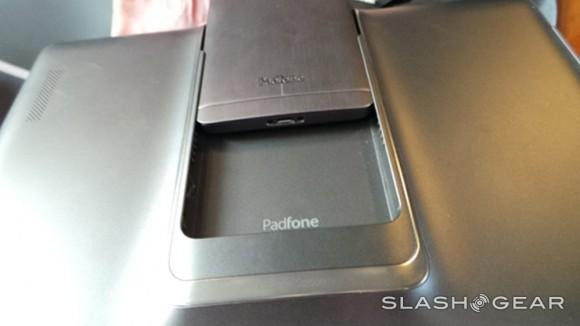 With the Padfone you've also got a Full HD display at 1920 x 1080 pixels resolution – that's 441 PPI and, as ASUS has made clear several times during their press conference, "much better than the [Apple] Retina display." You'll be working with a 13 megapixel camera on the backs of both of these devices, each of them f/2.0 five-element lenses to boot.
Have a peek at the hands-on presentation above and below and get pumped up for a much more in-depth look at this device as we get closer to a final release. We'll be seeing this device appear on the market for 999 Euro by March of 2013 – and though we've only seen China as a market thus far, we can expect this machine to expand internationally soon thereafter. Take a peek at our Mobile World Congress 2013 portal for more information on the universe of interconnectivity all this next week!