Nokia 301 Revealed With Pure Experience

The Nokia 301 is a brand new feature phone coming from the company with a brand new design aesthetic center – one design, one Nokia aim. This one unified design approach has been pushed today by Nokia – "Pure" and "Advanced." Nokia's head of design Marko Ahtisaari spoke up about the essential elements of their next lineup. This device will work with email with Exchange, it'll have upgraded web connectivity with Asha-like access. This device will work with single or dual-SIM action across the world, and will be working with apps like WhatsApp as well.
With the Nokia 301 you'll be working with Nokia's renewed dedication to a pure experience across the board – this also meaning a great camera experience. You'll be able to take several shots at once to get the best of three. You'll be able to take panorama photographs. There's a self-portrait assistant that speaks aloud to you to tell you when your camera is pointed at your face correctly.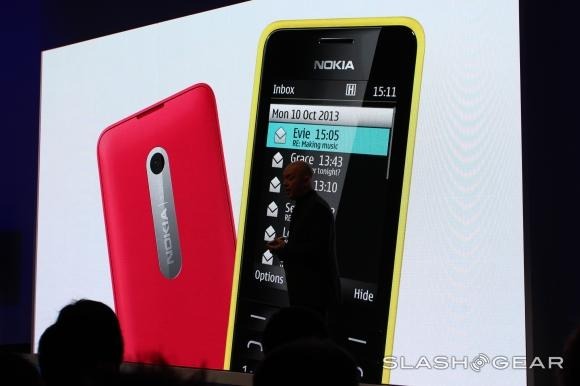 This device works with NFC and a brand of connectivity called SLAM – with this you'll be connecting to any device that has NFC inside. This connection is not limited to Nokia devices, and you'll find that transferring photos is the first and most awesome element here and now.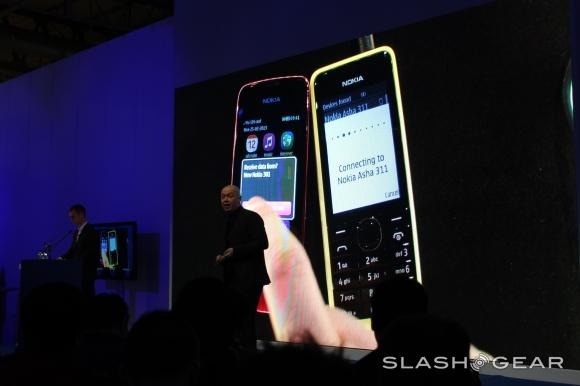 Lots of rather strange features equal one especially advanced low-end device. Instead of simply upgrading the smartphone lineup with features galore, Nokia's decided to bring the lower end of great and bring it up further – inexpensive will continue to be cool. Keep your eyes stuck to the MWC 2013 tag for more action all week long from Barcelona!