ASUS FonePad Hands-On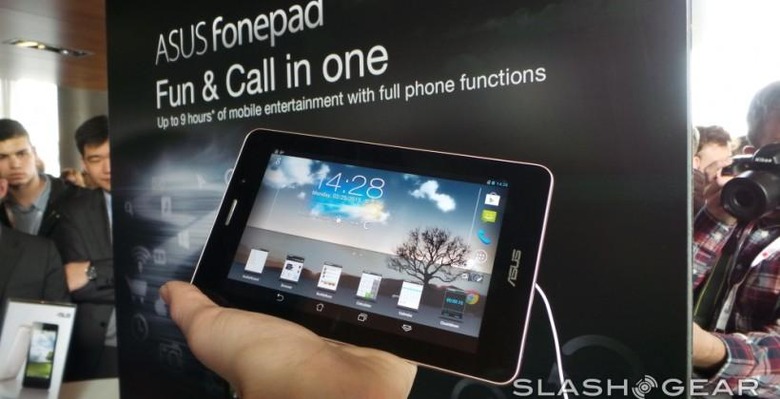 We've already seen a 7-inch tablet from ASUS in the past, known as the Nexus 7, but the company is going completely solo with their latest 7-incher called the FonePad. ASUS announced the new tablet today at Mobile World Congress here in Barcelona, and now we've got our own hands on the new slate to see what's new.
The FonePad actually isn't your typical 7-inch tablet, however. If the name of the slate gave you any hints, then you might know that this tablet acts as a phone as well, earpiece and all. The 7-inch display as an HD 1280x800 resolution, and there's a front-facing camera that shoots 1.2MP worth of photos and videos.
There are two iterations of this device at least (beyond color combinations), one with a rear camera, the other without. At the moment we're not quite sure if both versions will arrive on the scene on the same time or if their release will be separated by region. Colors and internal storage sizes are also a bit up for grabs, as it were.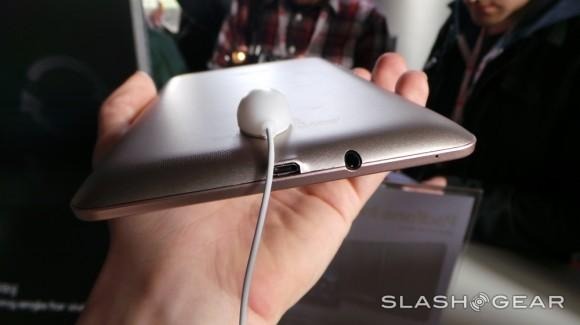 The FonePad is powered by Intel's Atom Z2420 processor clocked at 1.2GHz with 1GB of RAM. As far as graphics are concerned, you'll be working with a PowerVR GX540 GPU unit. The tablet has 16GB of internal storage, but thanks to a microSD card slot, you can bump that spec up to another 32GB if need be.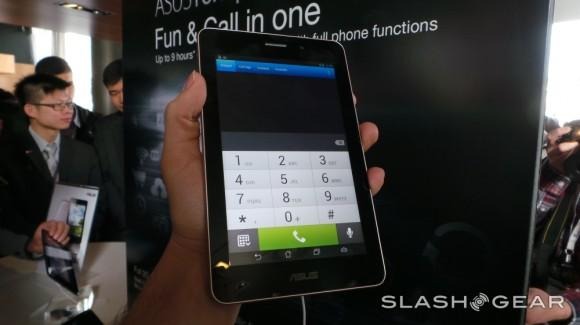 The tablet comes with everything you'll need to make that occasional phone call, including the necessary radios and the SIM card slot. It will be arriving in the UK sometime between April and June, at a price of £179, or 219 euros in Europe, and it'll reach the Asia-Pacific region around the same timeframe for $249. However, there's no word on a US release, but we have a feeling the slate might make its way stateside at some point.