A QWERTY Lumia? Don't hold your breath says Nokia's smartphone boss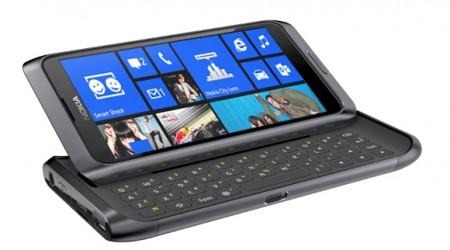 Nokia may not have ruled out a QWERTY Windows Phone for its portfolio, but the chances of a device with a physical keyboard are shrinking, according to smartphone chief Jo Harlow. Speaking to SlashGear at Mobile World Congress this week, where Nokia took its Windows Phone 8 range to five devices with the addition of the Lumia 520 and Lumia 720, Harlow admitted that the company's reluctance to revisit physical text entry options was down to a fear of being left on the wrong side of the mobile industry's momentum – again.
"It's really a question, "is there a large enough audience out there?" or "are the people who have QWERTY today intending to move in this direction?" and we really don't want to be on the wrong side of that movement" Harlow, executive vice president of Smart Devices, told us. That's despite a clear message from some users that a physical keyboard is high on their list of priorities.
"We still continue to evaluate because we do get the request a lot, and it's funny that there are a lot of people that absolutely want to use a physical keyboard, they like the security of that" Harlow conceded. "Even though, I think the virtual keyboard of Windows Phone is phenomenal, especially the level of autocorrect, it's really, really good."
Unsurprisingly, Nokia isn't ruling out any particular device, no matter how great the abundance of caution over QWERTY today. That means the market reception to BlackBerry's upcoming Q10, the first BlackBerry 10 device to include one of the Canadian company's legendary thumbboards, is likely to be of particular interest to Nokia as it figures out its next steps in Windows Phone.
"It's something that we're constantly looking at: next form-factors, what should we do next" Harlow told us, though pointed out that even those who really do want a physical 'board are a dying breed. "One of the things that we see is that the number of people who are using, or are interested in using, a QWERTY continues to decline."