Nokia 105 hands-on: nearly free and perfectly simple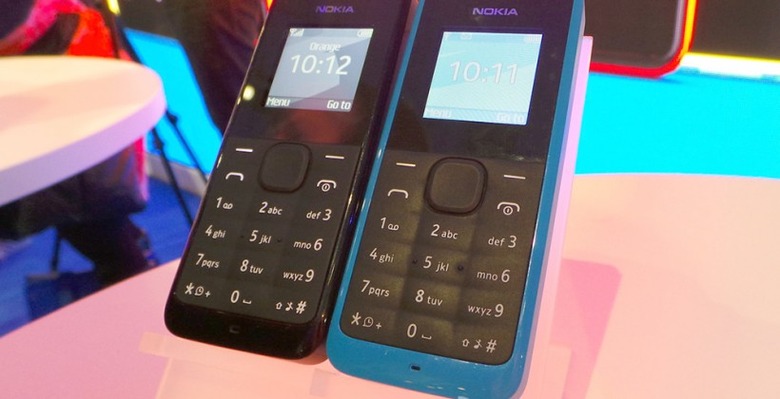 With the Nokia 105, the former king of mobile phone sales once again attempts to take out an ace: a super-simple phone that looks cool, acts cool, and will cost you less than a couple of movie tickets. With the Nokia 105 you've got two color options – blue or black, and a price point at right around $20 USD (or 15 EURO, depending on where you live), with a release set for somewhere inside the second half of 2013. It's got a flashlight, a tiny (1.45 TFT LCD) yet brightly colored display, and the ability to play a couple of super pixel-friendly games like Forbidden Treasures and Snake Xenzia (aka simply Snake – your favorite!)
WIth this device costing so little, it's almost as if the company wants to earn their money back with bulk rather than margins – but it's not as if they skimped on the quality of the device itself. Each of the things this device aims to be, it is. You've got a super tiny unit with a perfectly classic industrial design and the ability to make phone calls and texts. What more could the average mobile phone user want?
- Assuming they don't want a smartphone, of course.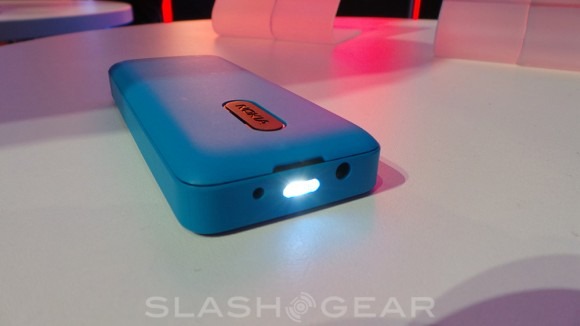 The Nokia 105 uses a one-piece keymat that's both dust-proof and splash-proof – though you won't want to be dunking this device in to your cup any time soon as it's not exactly sealed for weathering otherwise. You've got a built-in FM radio for on-the-go tuning-in, Dual band EGSM 900/1800 connectivity, and a beastly 8MB ROM inside – unthinkable on a modern smartphone.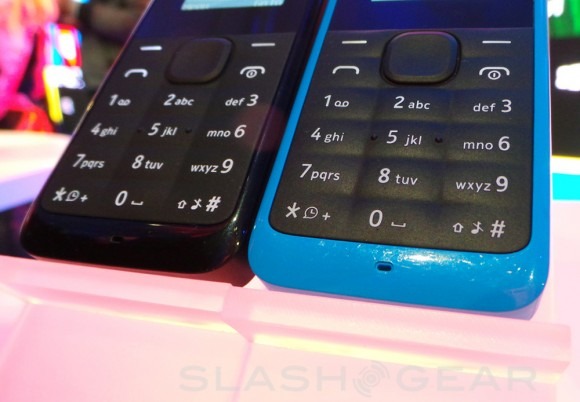 With this setup and the battery inside, you've got such a setup as to need only one charge every few weeks. Nokia quotes the Nokia 105 as able to withstand 12.5 hours of talk time or 35 days on standby – charge it and forget it! The whole device is 107 x 44.8 x 14.3 mm large, weighing in at 70 grams with its battery inside – and it's got a replaceable battery as well, mind you, so if you need to leave civilization for a few months, you can just bring a few extra packs along with you – no worries!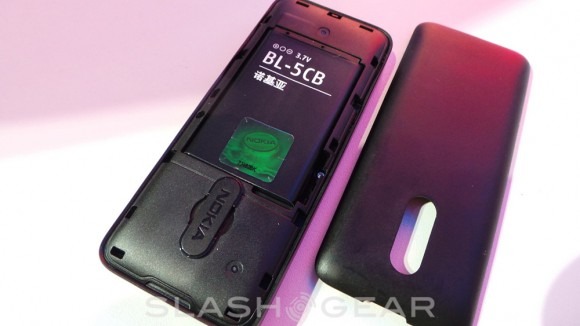 Have a peek at the timeline below to see more Nokia releases from the past week, and stick with SlashGear in our massive Mobile World Congress 2013 tag portal for more action throughout the week!
BONUS: Nokia has created some wonderfully vibrant advertisements for their newest line of devices – here's the spot made for the Nokia 105. Get your dancing shoes out!