CES 2014 is drawing to a close, and it's time for SlashGear's choices for the best of the best at this year's Consumer Electronics Show. This has been a particularly exciting year with many revitalized or wholly new categories in the CE environment, with more possibilities than we could possibly list. As such, keep this in mind as you have a peek a our picks: there's a whole lot more where that came from. Dive into the CES show hub and take a look as we hash out the greats right here and now.
Wearable Tech
With the Jaybird Reign, we've got not only a simple wearable activity tracking band for your wrist, we've got intelligent organization of the data as well. Here you've got an app called "Go Zone" delivered alongside the Reign that tells you when you need to get more active or when you need to slow it all down – a great point to start the next generation in wearable data organization.
For our Honorable Mention in this category, in a year not short of unusual wearables, the pick goes to the folks behind GERO. This data-analysis system tracks the movement of your phone and/or a variety of wearables. and, in combination with a few details you provide them on your background and physical attributes, can predict whether you're likely to develop one of a number of chronic conditions like Parkinson's, depression, or type 2 diabetes.
TV and Display
This week the folks at Lenovo showed of a 4K display for your computer that presents a rather healthy bit of bang for your buck. Offering a monstrous 3840 x 2160 pixel resolution, HDMI, DisplayPort, and mini DisplayPort, as well as an unassuming, smooth black body with adjustable stand, the big deal is that this ThinkVision monitor runs to just $799 – and we've yet to find a better set of abilities for such a cost.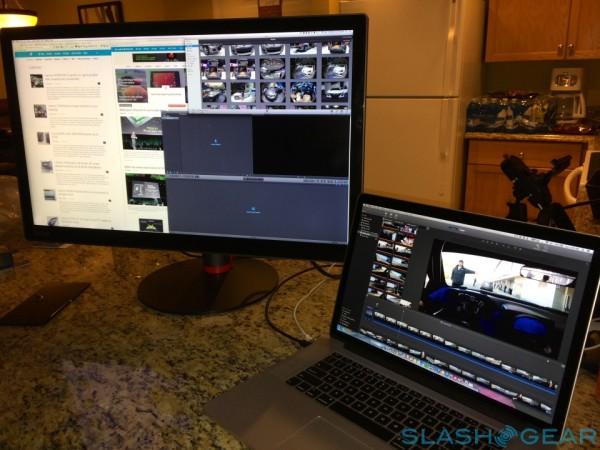 On the Honorable Mention tip there's LG's 77-inch curved television with the new webOS smart TV user interface. We were blown away by the set's colors and clarity, even in comparison to the vast selection of sets brought along to the show, and we like the direction LG is going in with its new user interface born of the webOS system – it's a real package to behold.
Digital Photography
Our pick of the digital photography segment takes into account the increasingly overloaded quantity of digital media we're creating and stockpiling, and how companies are finally trying to help make sense of it all. Startup LifeLogger is officially a wearable camera, but it's the companion cloud-based processing that uses speech recognition, facial recognition, and text recognition to allow you to jump to particularly memorable points in your photos and video that we really connected with. The camera itself is also tiny – about the size of a pack of gum.
On the consumer side of recording video on the higher end, we've got to give an Honorable Mention to the Sony 4K Handycam. Balancing not only controls that are easy enough for anyone to maneuver with top-notch abilities, this high-end consumer camera is not quite priced to be available to just anyone off the street, but finding such a well-constructed setup for $2,000 is a proposition we can't ignore.
Tablet
It's a company not short on tablets, but with the Samsung Galaxy NotePRO, the South Korean behemoth has tried to shift Android slates into a new category for computing, taking on content-creation rather than just consumption. While we've still to see pricing details on this beast, it truly does feel like the company is bringing the tablet through a whole new door – or at least making great strides to do so.
Our pick for Honorable Mention is the Lenovo ThinkPad 8, which delivers what Lenovo suggests is a "full PC in the palm of your hands." We think this tablet's unassuming form factor could well deliver the closest thing to the ideal full-powered crossover we've seen in the Windows 8 world yet.
Smart Home
Making the connected home more family-friendly was a rising theme at this year's show, and our choice in the category goes to the sen.se mother, which may look like a smiling bowling pin but actually tracks a houseful of smart sensors called "Motion Cookies" that can monitor anything from the temperature and whether anyone is breaking in, through to whether your kids are brushing their teeth properly or if your grandparents are remembering to take their medication.
Honorable Mention goes to the Mimo BABYGROW. This oddity was developed by a group of MIT graduates to track a baby's breathing, temperature, and movements. It's a whole new kind of baby monitor, powered by Intel Edison – a complete computer the size and shape of an SD card.
PC Product
Valve came to CES 2014 in full force this year, presenting their full starting lineup of 2014 Steam Machines to the public. Here we're seeing Steam OS established as a force to be reckoned with – one that'll be marketed alongside the likes of the Xbox One, PlayStation 4, and full-powered gaming PCs. Seeing the full range of hardware units only added to our excitement for this new category of living-room PC; we can't pick a single model until we test them in earnest, but it's enough of a potential game-changer to be our pick of the show.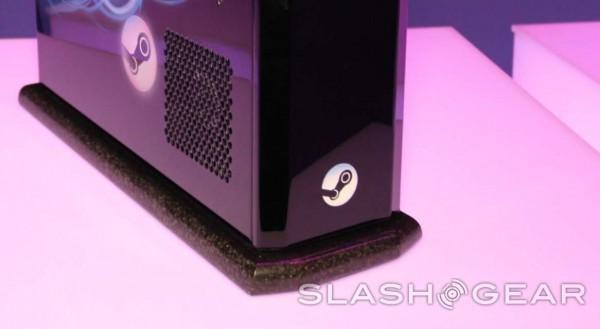 Razer's Project Christine takes the Honorable Mention, meanwhile, the company presenting a plug-and-play customizable PC made for the gamer who doesn't necessarily want the work involved in detaching, attaching, and screwing in the components of a traditional customizable PC. It's more than just that though, offering an innovative new cooling system and a physical setup that's uniquely Razer.
Mobile Device
While the prevalent trend in smartphone manufacturing for the past several years has been to present a company's biggest phone as their best, Sony has broken ground with the XPERIA Z1 Compact. Offering most of the same specifications as the larger Sony Xperia Z1, but bringing on that power in a far more compact form, it's swift, powerful, and able to take extremely fine photos to boot. We've been asking manufacturers for smaller – but not diluted – versions of their huge flagships for ages, and Sony has stepped up and delivered that.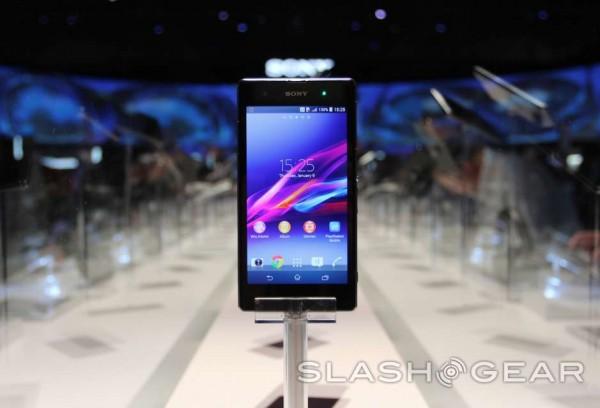 As Honorable Mention in this category we've got to give props to the Alcatel OneTouch Idol X+ due to its surprisingly high-end capabilities despite coming in on a budget. With a full 5-inch display, 13-megapixel camera, and Bluetooth 4.0 connectivity to make use of the company's new BOOMBand wearable, it's entirely surprising to find this device being positioned with a sub-$350 price later this year. That's unsubsidized, mind, a trend toward which we're expecting to see continue throughout 2014.
Game Changer
It was the USA-based carrier T-Mobile that brought on the biggest game-changing heat this week with their introduction of "Uncarrier 4.0". The forth stage of the reinvented carrier's assault plan on the industry included a "Get Out of Jail Free Card" that will allow users from each of the other top brands in the USA to have T-Mobile pay off their ETF – up to $650 of it – if they switch to the pink carrier. This plan makes a double-down disruption of the current model with credit for trading in an old device as well as credit for mailing in one's final bill with proof of paying for a rival's early termination fee – and T-Mobile CEO John Legere is pulling no punches in calling out the competition for continuing with "anti-consumer" practices.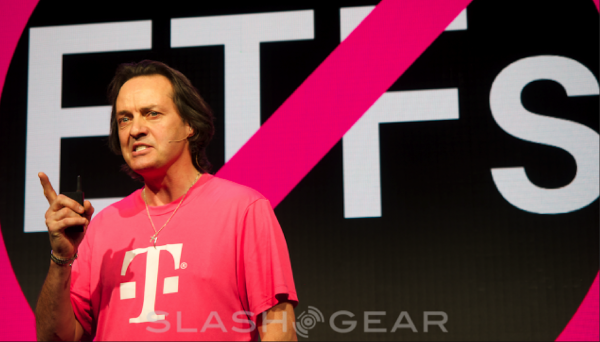 Our Honorable Mention in the Game Changer category goes to Chevrolet's "Connected by OnStar" 4G integration for 2014. This includes connecting AT&T 4G LTE throughout their connected car lineup – that is, not just including it on their highest-end vehicles. They've also brought on dashboard diagnostics that'll allow you to see everything about your vehicle, find out exactly what the "engine warning" lamp means, and even schedule a service direct from the touchscreen.
Bizarre Product
We've got to present our award for most Bizarre Product to two devices this year as one is just as strange as the next. The first is the Yellow Jacket iPhone 5/5s stun gun case.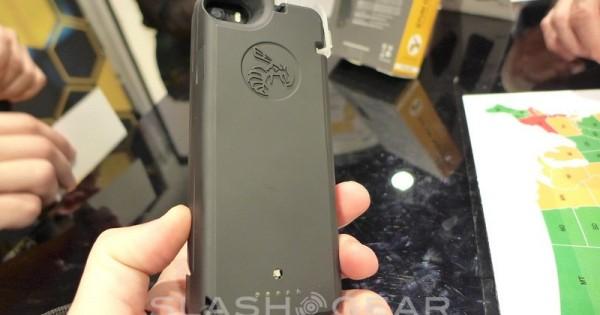 It does exactly what you expect – stinging whoever you happen to encounter with some shocking results. Meanwhile, the the FLIR ONE iPhone 5s case brings high-end thermal camera abilities to your device. Need to see a deer out in the middle of the woods? Bring out your iPhone!
Wrap-Up
The first big show of the year may be out of the way, but there's plenty more to come on the tech calendar. Next week SlashGear is headed to the North American International Auto Show 2014, while next month we'll be checking out the cellularly-centric wares at Mobile World Congress 2014 in Barcelona, Spain. Of course, we've got plenty of CES 2014 news, hands-on, and more in our show hub, and don't forget to let us know what your favorite – and worst! – products of this year's show are in the comments!