Razer Project Christine eyes-on: up close with gaming's modular future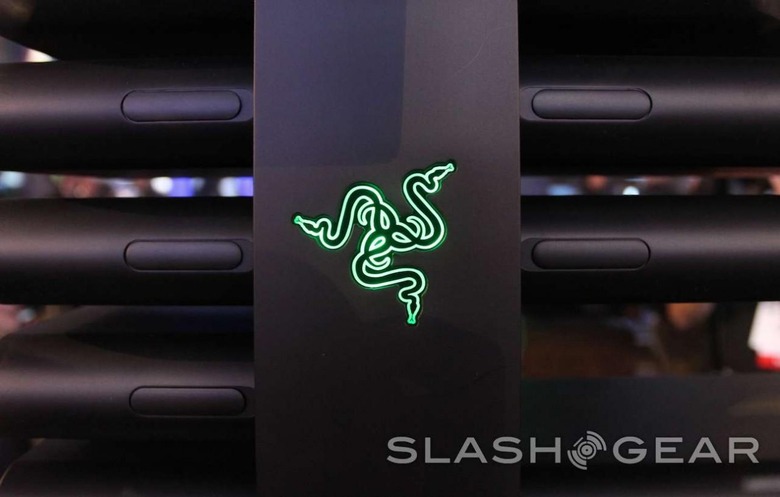 This week we're being given the opportunity at CES 2014 to see Razer's newest product – Project Christine – up close, well before it hits the market in all its modular glory. This machine is what Razer intends to be their center for innovation in the modular computing environment, allowing users to upgrade and swap out bits and pieces with ease, however they see fit. Creating all the parts themselves, they've once again made clear that they'll be no stranger to the high-end PC manufacturing world through the future.
This system works with PCI-Express architecture to allow on-the-fly switching of components. This includes CPU, GPU, memory and storage options, these able to be upgraded with up to quad-SLI graphics as well as SSD and RAID storage options of many types. You'll also find the ability to add I/O and power supplies of different kinds. You'll notice an NVDIAI GeForce GTX 780 under the hood in one display photo – heavy duty power.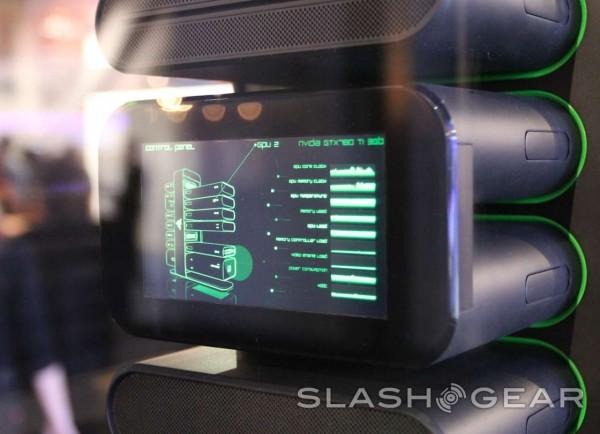 In other words, it's a system that Razer intends to give the to the world to make upgrading your PC as easy as it seems for those that are currently hardcore about it. Those that already swap out components in their gaming PC towers because they've been doing so since they realized that customizing their PC wasn't scary will no longer be alone.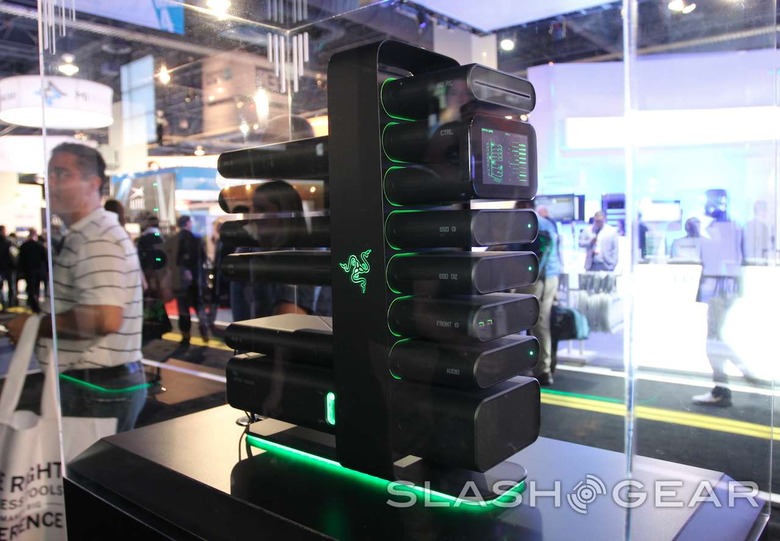 "Project Christine is a revolutionary new concept design that will change the way users view PCs. It will allow any user to build and customize his or her PC in any configuration without any prior technical knowledge.

Further, as new upgrades come to the market, the same PC can be easily and quickly upgraded without additional technical assistance and without the fear of incompatibility or obsolescence. " – Razer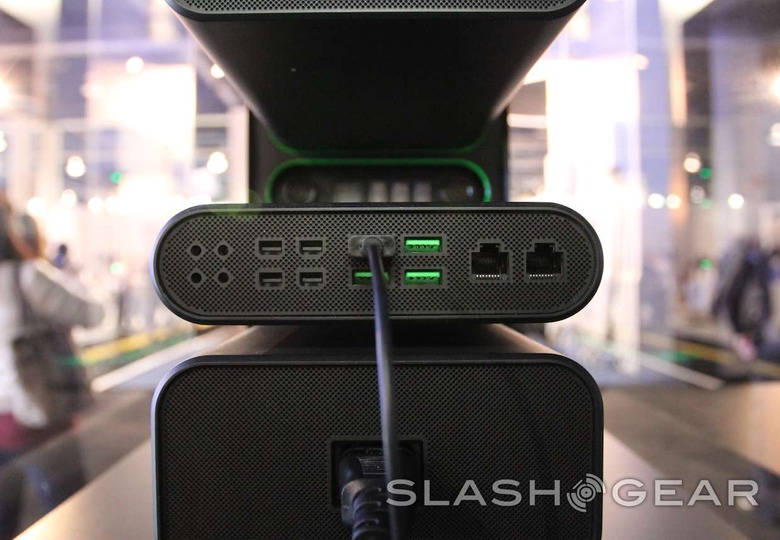 The device as it looks today is a real monster. One card's back works with two ethernet ports, four USB ports, four Thunderbolt ports, and four audio ports. You'll find a couple of spots open for additional plugging, while the front side is full up . A lovely green LED glow emanates from this beast's undercarriage while a smooth conformity ties the entire build together. This may be a modular design, but it's not about to look like a mash-up.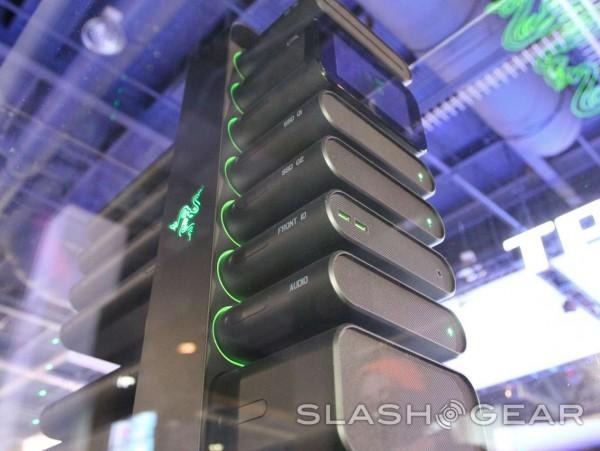 This isn't the sort of machine you're going to want to have around your miniature children. While it does appear rugged in its heavy-metal coverings top to bottom, long bars instead of one single enclosed box means physically weak points. Of course most people will be putting this machine in a safe place away from wrestling kids and animals anyway, so no worries all around.
• Fully modular design for perpetual, cable-less customization

• PCI-Express architecture

• Open operating system platform

• Factory overclocked components

• Self-contained modules with active liquid cooling and noise cancelation

• Quad SLI capable

• SSD + RAID 5 HDD Array

• LED touchscreen control display
Each module in this design is self-contained, meaning you'll not need to remove, move, and reattach cables left and right. You'll be able to work with active liquid cooling and noise cancellation for drives – this, Razer says, allowing them to overclock components without voiding warranties. This machine is made to be both safe and quiet for next-level gaming and the optimization of processing power therein.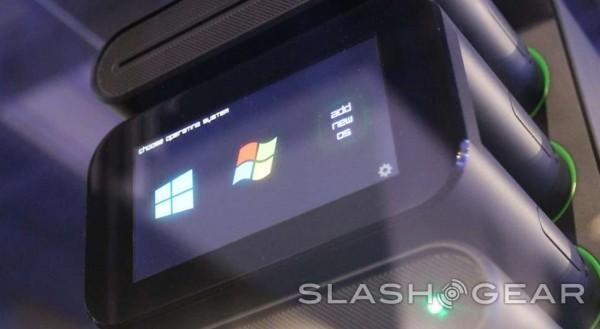 Have a peek at this beast above and below and let us know if you're all about the next generation in plug-and-play. We'll know more details in the release of this monster in the near future – for now it's all TBD.