FLIR ONE iPhone 5S case brings high-end thermal camera to your mobile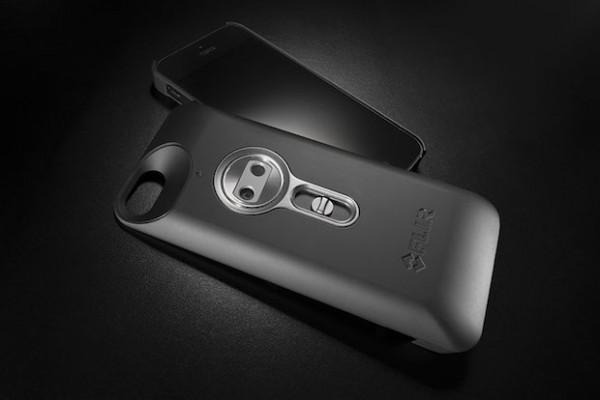 Introduced at CES this week, FLIR has taken the wraps off its FLIR ONE, a case for the iPhone 5 and iPhone 5S that gives the handset a thermal camera. Less one mistake this for a novel toy, it isn't. The FLIR ONE case can work for dozens of meters, and uses the same technology the company offers to the military and law enforcement.
The FLIR ONE is available in gold, white, and space grey, allowing it to match one's iPhone, and comes with an integrated battery that can be used to increase the iPhone's internal battery by up to 50-percent. The case is equipped with cameras that allow for real-time visualization of heat sources, something that can have many uses, including seeing the studs and hot pipes behind drywall and spot animals outdoors at night.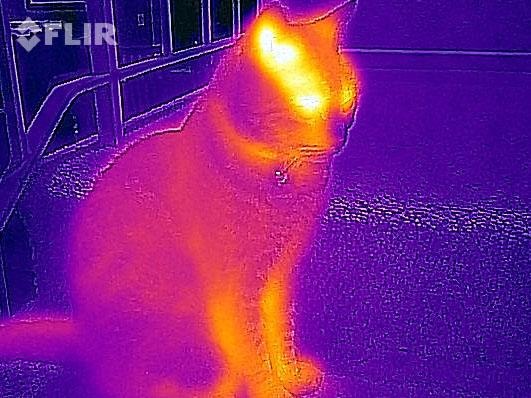 When the cameras are in use, the case's integrated 1400 mAh battery can power them for about two hours. The case weighs in at 3.2 ounces and measures in at the same dimensions as the iPhone 5/5S. The case is charged via micro USB, and is powered by a FLIP Lepton thermal camera core. The scene range temperature goes from 32F to 212F, while the sensitivity can detect changes down to 0.18F.
The case works in conjunction with the FLIR ONE MX app, which is available for free from the App Store. Both video and images can be captured with the case's cameras, and there are different color options, including black and white, white balance, contrast, arctic, and more. There's also MSX Blending, which adds visible spectrum to thermal images for better photos.
The case is priced at $350.
VIA: PetaPixel