T-Mobile Un-carrier 4.0: "Get Out of Jail Free Card" for network switchers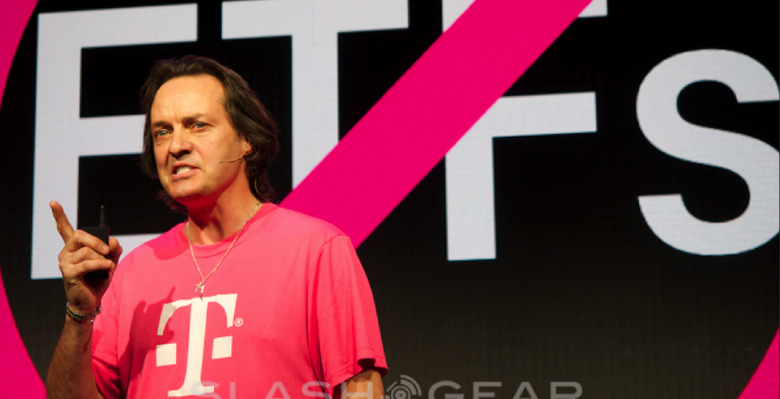 T-Mobile USA has launched its "Un-carrier 4.0" phase, with outspoken CEO John Legere taking to the stage at CES 2014 to announce a "Get Out of Jail Free Card" to allow subscribers on rival networks to escape the early-termination fee and join his network. The carrier will pay off the ETF for AT&T, Verizon, and Sprint customers, as well as take their old phone as a trade-in, for what T-Mobile says is worth up to $650 per line. Meanwhile, there's a new set of smartphones too.
That includes the Sony Xperia Z1S we got wet earlier this week, as well as the LG G Flex with its innovative 6-inch curved OLED display. Finally, there's the Samsung Galaxy Tab 3 with its 7-inch display and 4G LTE including 200MB of free data each month.
All that 4G should come in useful, Legere says, since T-Mobile's LTE network is now faster and broader, the carrier announced. 209m people across 273 metro areas now have 4G access on T-Mobile, and according to Speedtest.net tests is actually the fastest in the US.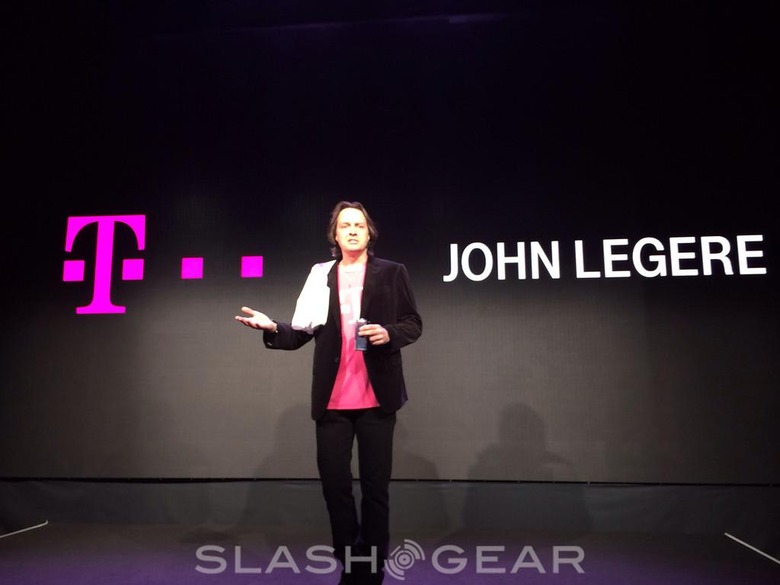 There'll be faster service too, though not for a while yet for the US as a whole, with Wideband LTE (20+20 MHz) roll-out starting in Dallas as T-Mobile tests the network technology. That could mean twice the download and upload speeds: T-Mobile's initial tests have seen as high as 147 Mbps downloads.
On the "Get Out of Jail Free Card" scheme, customers will first get up to $300 of instant credit for trading in their existing device from a rival carrier, when switching to a postpaid Simple Choice Play. By mailing or scanning in the final bill from their old carrier, which shows the early termination fee, T-Mobile will pay up to $350 per line in compensation. The offer begins from January 9th, 2014.
Legere didn't waste time slating his rivals, either, particularly citing AT&T as being "dumb" enough to rise to the CEO's notorious sparring in advertising and on Twitter. As for Sprint, that's "a pile of spectrum with a wireless network waiting to happen" according to the chief exec.