Lenovo's ThinkPad 8, hands-on with the 'full PC' in tablet form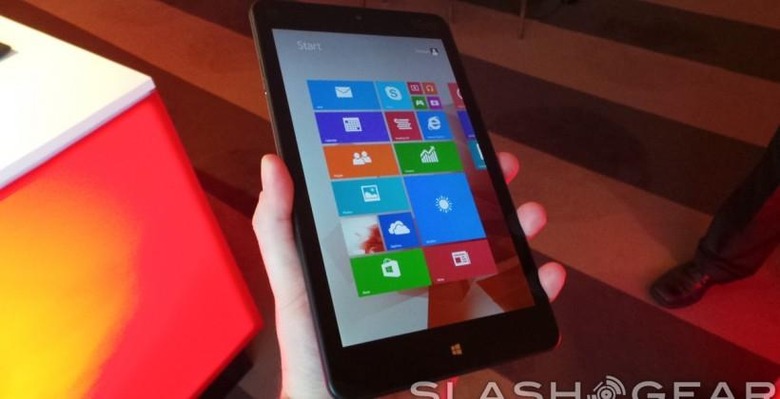 Lenovo ThinkPad 8 is an 8.3-inch Windows tablet, which is touted as a "full PC in the Palm of your hands". That's a bold statement, and we've seen Windows tablets before that couldn't hold up under the pressure. As Microsoft tries to find a true cross-reference OS, Lenovo tries to bring some true power to back it up. In Las Vegas at CES 2014, we got the chance for a quick hands-on with the new Windows tablet.
To start, the ThinkPad 8 is comfortable in-hand. The form factor is one we were suspect of, as Windows lends itself to a larger screen. Though screen size isn't everything, it's important when considering a Windows tablet, and we were just plain suspicious of the ThinkPad's size. Comfortable to hold is one thing, a pleasure to use is the real benchmark, though.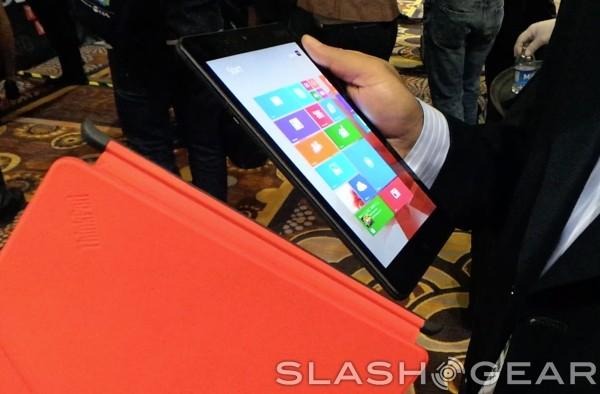 Backed by an Intel quad-core Bay Trail processor, the ThinkPad 8 has a 2MP camera up front, and an 8MP shooter around back. Running Windows 8.1, and weighing just under a pound, the 8.8mm ThinkPad packs a lot into a small package. The screen is 1920 x 1200, making it more than capable of handling Window's "metro" UI. In using the ThinkPad, we found ourselves happily surprised by what's on offer, but a full PC?
Yes. The ThinkPad is, in regard to hardware, a full PC in a tiny package. While not the most robust Windows PC you can find (it's still a tablet, after all), it gets the job done. The aluminum casing instilled a sense of confidence, and the responsiveness of the ThinkPad 8's screen and processor made it a pleasure to use in tablet form. Synced to a screen (we used Lenovo's phenomenal 4K2K monitor), it actually becomes a very simple Windows PC. Again, not the top-end PC you might need, but for the professional on-the-go, it's a true winner.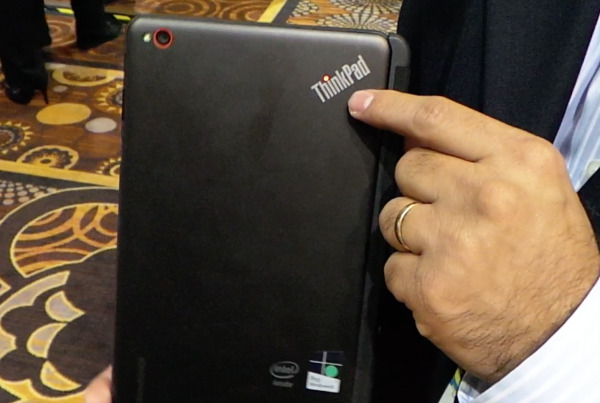 For consumers, this one offers even more utility. A PC wherever you go, whenever you want, without much compromise. Lenovo promises up to 8 hours battery life, which we sadly couldn't task, but we're not doubting that — yet. In our testing, we'd easily call this the best small Windows tablet on the market right now. We also really liked the Smart Cover Lenovo has for the ThinkPad 8, which is much like Apple's offering. A neat flip-down corner wakes the rear camera, and brings quick shooting for those moments you just need to capture quickly.