SlashGear Evening Wrap-Up: October 23, 2012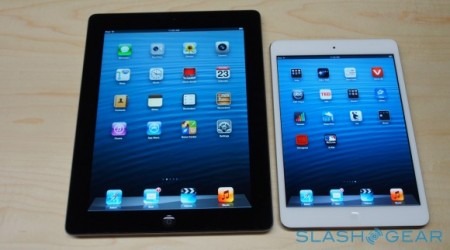 Welcome to Tuesday evening folks. We had a whopper of a day, what with Apple announcing a ton of new products and all. You can find all of our coverage of today's Apple news in our event round-up or by checking out our Apple Portal. Don't forget about our hands-on with the bite-sized iPad Mini, the ridiculously thin iMac, and the long-awaited 13" MacBook Pro with Retina Display. You can even watch a video of the entire event if you missed it earlier, so be sure to have a look at that.
Of course, the rest of the world keeps going when Apple holds an event, so there was plenty of non-Apple news to report today. Earlier in the day we heard that Zynga had laid off a significant number of employees, only to have the company confirms the layoffs later on. We found out today that Xbox Smartglass will arrive on October 26 – the same day as Windows 8 – and that Amazon will soon begin phasing out the Kindle Touch.
Oh hey there awesome Iron Man 3 trailer, when did you arrive? Dropbox for iOS has been updated to add full-resolution image downloads and support for iPhone 5, while Samsung and LG were tipped to release the first 1080p smartphones next year. ASUS gave us a ton of information on its upcoming Windows 8 machines today, and shortly afterward announced that it will be expanding its ZenBook series with two new models. Watch out for those, because ASUS is going to be a big Windows 8 name once the OS hits.
Facebook gave us its earnings report for Q3 today, as did Netflix, and Gearbox confirmed that Borderlands Legends is in fact a real iOS game. Microsoft has added the 250GB Xbox to its $99 subscription offering, and Digital Storm unveiled its new super-slim Bolt gaming PC. Dell has delivered prices for a lot of its Windows 8 machines, and today Sony started teasing its 4K CineAlta camcorder, which will be shown off at an event on October 30. Finally tonight, we get an up-close look at the iPad Mini's thumb rejection technology and have a review of Microsoft Surface, so be sure to give that a read. That does it for tonight's Evening Wrap-Up, enjoy the rest of your night everyone!