13-inch MacBook Pro with Retina Display hands-on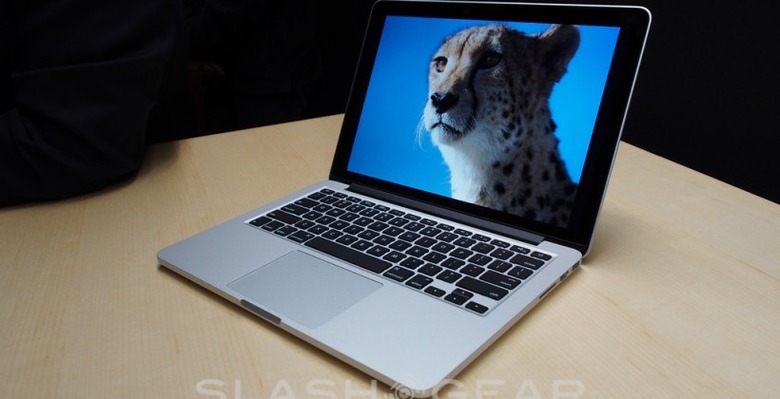 It's the ultraportable road warriors have been begging for, and Apple has finally delivered: after the barnstorming 15-inch MacBook Pro with Retina, now there's a 13-inch counterpart. Freshly announced today, and falling under our eager fingers straight after Apple's San Jose launch event, the new notebook follows the successful route of its bigger brother. Gone is the optical drive, in comes the super-high-resolution screen, and wide open pop our wallets.
The screen size may be smaller – and lower resolution, too, at 2560 x 1600, though for an overall higher pixel density of 227ppi – but actually the 13-inch model is slightly thicker, at 0.75-inches. In contrast, the 15-inch Retina version is 0.71-inches thick. You don't really notice the difference, however, and the advantage in weight, with near a full pound dropped, more than makes up for it.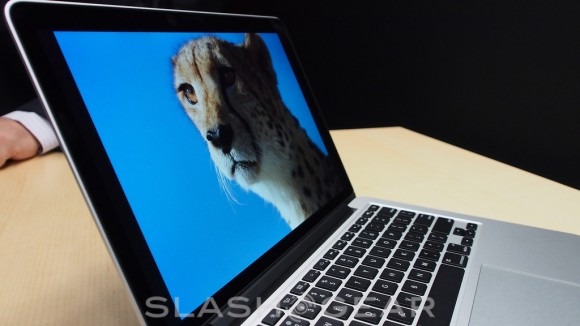 We've been wowed before with Retina-level graphics, and the new MacBook Pro delivers the same impact. The mode most often used isn't actually stretching things to 2560 x 1600, but instead offering an on-paper lower resolution but with smoother graphics all round. The result is clean icons and text of the sort you'll struggle to find on a Windows notebook.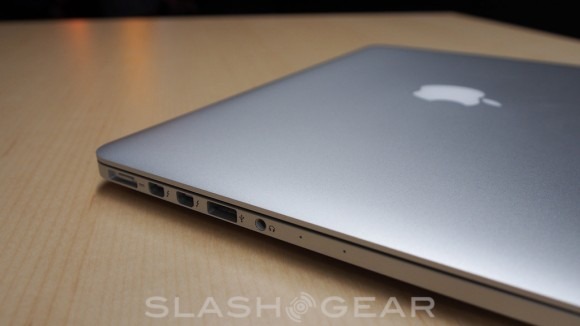 As before, those who want an integrated optical drive can still find a MacBook Pro to deliver that. The existing 13-inch model remains on sale, though you don't get the Retina display. It's also the cheaper option; the 13-inch MacBook Pro with Retina may be $500 less than the entry-level 15-inch version, but that still means a $1,699 starting price for the 128GB model, or $1,999 for the 256GB version.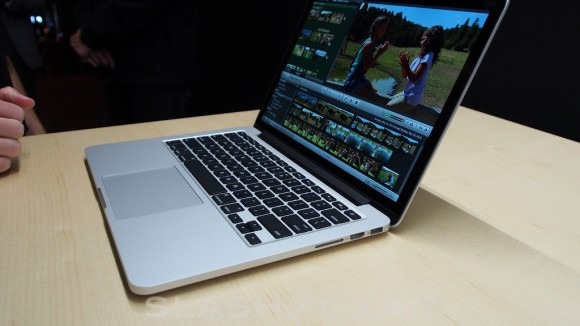 Still, you'd have to really, really be addicted to CDs and DVDs to not prefer the form-factor and performance of the new Retina 13-incher. It demands few compromises in graphics processing, either, and further extends the distance between the Pro and the Air branches in Apple's MacBook range. We'll look forward to putting it through its paces when we have a review unit on hand.