Apple iMac 2012 hands-on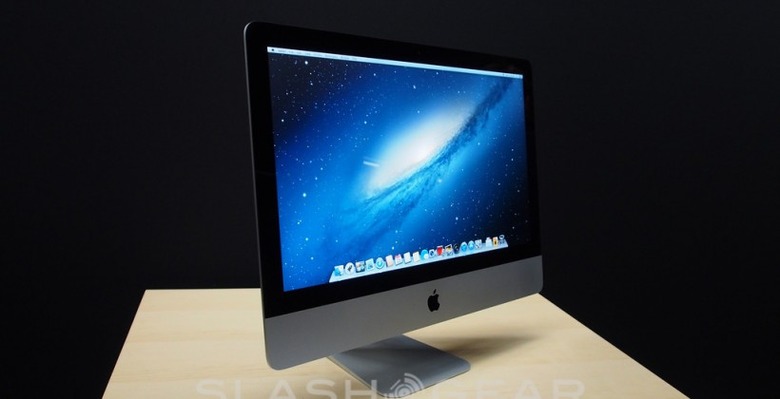 Apple's iMac 2012 line-up has been revealed this morning, and those hoping for a compelling alternative to the new Windows 8 all-in-one PCs we've been seeing have had their wishes granted. Now incredibly thin – just 5mm at the tapered edge – and occupying 40-percent less volume than the slab-sided predecessors, the narrow iMacs are just as impressive in the metal as they are in photos. These are all-in-ones you almost can't believe contain a full computer; read on for our first impressions.
Apple is very keen to talk up the high-tech manufacturing magic it had to muster in order to make the new iMacs quite so slim, but it's the end-result that really grabs the attention. The crisp lines are reminiscent of the edges of the Retina MacBook Pro line, with bunched vents running under the chin of the desktop, and bevels in the stand that echo what we've seen Appel doing in its high-end notebook range.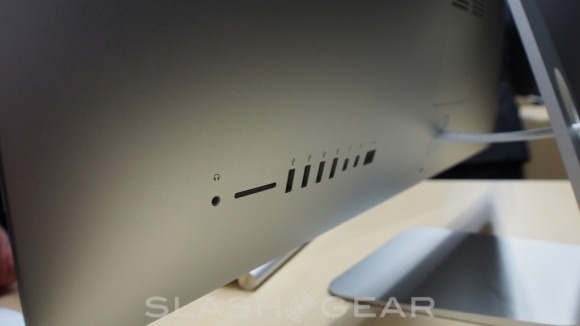 What they don't have is Retina resolution. Will-they-won't-they chatter had circulated for months, but in the end it seems Apple's supply chain either can't supply higher-resolution panels at a cost the company thinks is realistic for consumers, or simply can't supply them at all. Instead, you get 1920 x 1080 Full HD on the 21.5-inch iMac and 2560 x 1440 resolution on the 27-inch iMac.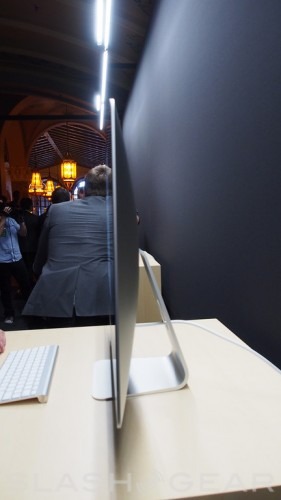 What's changed is the way the screens are layered together, and even without Retina that's impressive. Optical lamination, just as we've seen used on the iPhone 5, brings the LCD IPS and cover glass together into a single pane, for what Apple says is 75-percent less reflection. To our eyes, though, it's the colors and detail that really stand out. We hope Apple also uses the same sort of technology for a new Thunderbolt Display, as no matter how good that standalone monitor is, it pales next to the 2012 iMacs.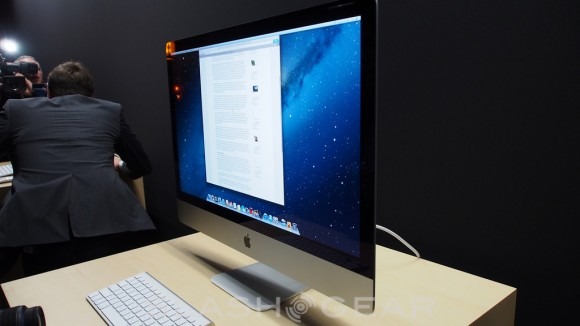 A solid selection of Core i5 and Core i7 chips, together with the speed/capacity advantages of hybrid SSD/HDD storage (if you don't opt for regular SSDs or HDDs) should keep the iMacs running swiftly too, though we'll have to wait until we can review them to know that for sure. For now, enjoy our hands-on gallery.