iPad mini thumb rejection technology revealed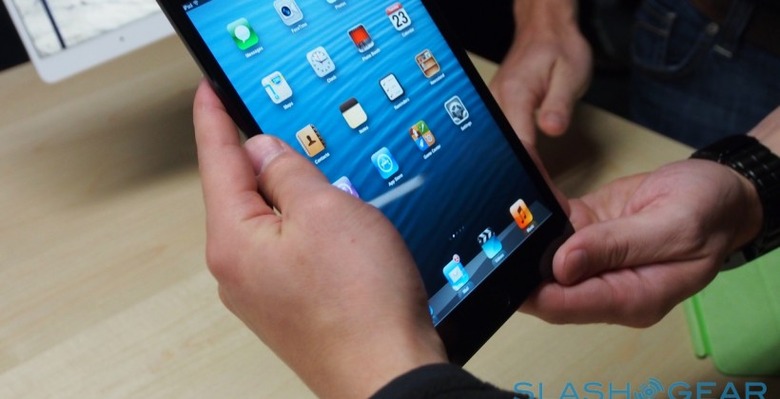 In the quest to make an iPad mini that takes into account every single little detail, Apple has revealed that they've integrated a new Thumb Rejection technology into the iPad mini. In SlashGear's briefing with Apple this new technology was outlined and it was made clear that it runs at a negative level, this meaning that all apps currently working on the iPad mini will be able to make use of it – anything outside of that circle will have an update soon to make the tech workable. What this technology does is to detect that your thumb is indeed touching the display while you're holding the iPad mini, rejecting it as you work with your hand that's working with the iPad mini with "active gestures."
This Thumb Rejection technology has indeed been tested (hands-on, that is) by our own Vincent Nguyen who confirms that it works perfectly well here at the outset. Holding the device with one thumb near or on the display rejects said thumb as the other hand utilizes the iPad mini's new 7.9-inch touchscreen. With this technology running on the device with integration on all apps out now, we'll likely be seeing some heavy mentions (or later realizations) of its simple "it just works" nature.
UPDATE: This technology works on the iPad 4th gen as well – perhaps integration with the rest of the handheld Apple touchscreen-toting universe isn't far behind?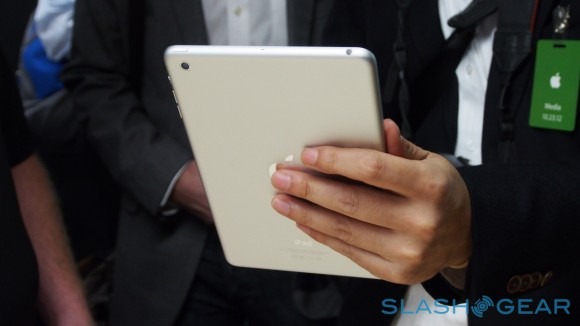 With the device coming out soon with bezels far thinner than the iPad 3 or iPad 4th generation, it's no wonder Apple moved forward with an advancement in the touchscreen universe right out of the box. Now we'll see if this smart tech hits the rest of the handheld smart device world for greatness in mobile gaming, not to mention ebook reading and web browsing.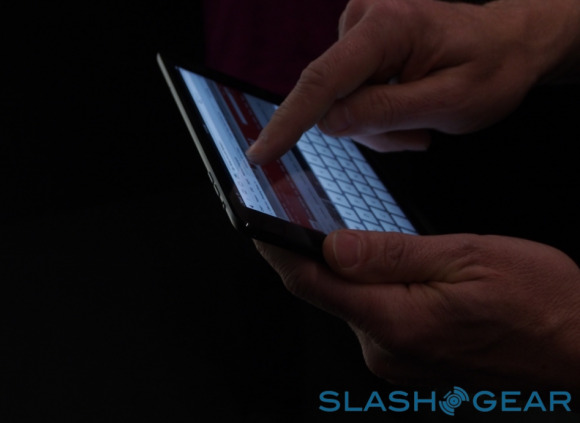 Have a peek a the timeline below to read and see everything we've got to offer surrounding the iPad mini, it's announcement and release, and our own hands-on experience thus far. This device will be out on the market well in advance of the holiday season and has a real taste for competition chomping. Stay tuned for more hands-on action in the future!