Amazon phasing out Kindle Touch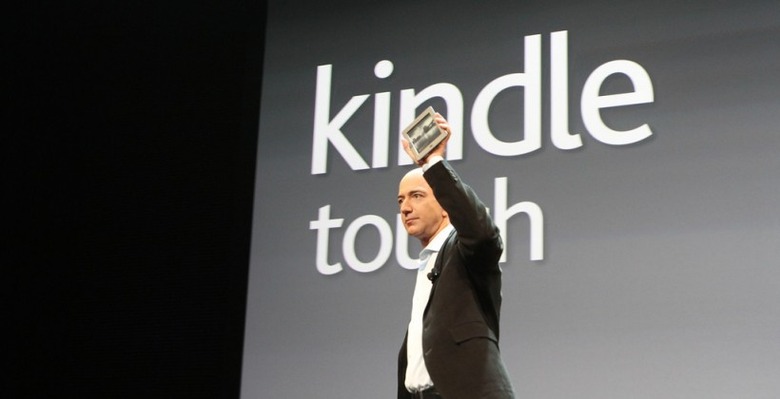 With the recent launch of Amazon's new Kindle Paperwhite ereader, it seems the company is beginning to phase out its older models. Last week, we saw the Kindle DX quietly get the ax, and now it looks like Amazon will be quietly killing off the Kindle Touch as well. The Kindle Paperwhite is replacing the Kindle Touch from the looks of it.
Amazon hasn't officially announced anything about the discontinuation of the Kindle Touch, but it seems that's a trend of theirs now, as they didn't say anything about the Kindle DX either. Currently, the Kindle Touch is "currently unavailable" from Amazon's website, and it directs users to a "newer model" of the item, which is the Kindle Paperwhite.
This isn't a huge deal per se, but those who are wanting a Kindle ereader are left with very few options at the moment. The Kindle Paperwhite is still back-ordered by "4 to 6 weeks," and that may even change in the coming weeks if or when Amazon re-evaluates their inventory. That's enough to make holiday shoppers a little nervous if they plan on buying a Kindle Paperwhite for a loved one.
The only Kindle ereaders currently available are the regular Kindle starting at $69, and the Kindle Keyboard at $139. Both models are barebones and come with only a fraction of the features of the Kindle Paperwhite, so we're guessing not a lot of people will want to jump for those models. In any case, the Kindle Touch is dead. Long live the Kindle Paperwhite.
[via Paid Content]