ASUS Windows 8 rush of PCs, tablets, and convertibles let loose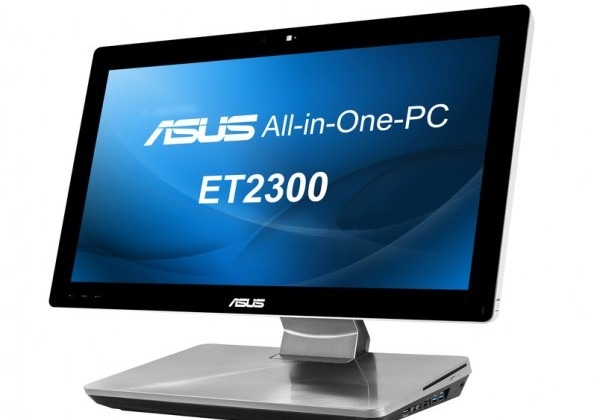 Today may have been all about Apple, but ASUS is here to remind us that Windows 8 is right around the corner. Today it announced a slew of new devices and gave pricing and release information for the ASUS TAICHI, one of the most interesting machines we've seen all year. Make no mistake, ASUS is planning to hit the Windows 8 scene hard.
The first device ASUS announced today is the ET2300, which is a new all-in-one PC that has an 1080p IPS display capable of lying flat. It's powered by either an Intel Core i3, i5, or i7 depending on your preference, and if you don't want to roll with the integrated Intel graphics that come standard, you can opt for a NIVIDA GT 630M instead. It also comes with optional Thunderbolt connectivity, and when you go to purchase one, you can nab up to 8GB of RAM and up to 2TB of internal storage. Not too bad, but sadly, pricing and release information for the ET2300 isn't available quite yet.
If you're more of a laptop person, then you'll be pleased to know that ASUS also announced a trio of new touch screen VivoBooks today. The VivoBook Q200 comes with an 11.6-inch display and can be yours for $499, which is significantly lower than a number of ultrabooks currently on the market. The VivoBook S400 brings the display size up to 14-inches, but also comes with a boost in price – this one comes in at $599. Finally, we have the 15-inch VivoBook S500 for $649, though it's worth pointing out that you'll be able to customize the innards of each VivoBook when it comes time to check out, meaning that you could end up paying more if you don't want the Core i3 that comes standard in each.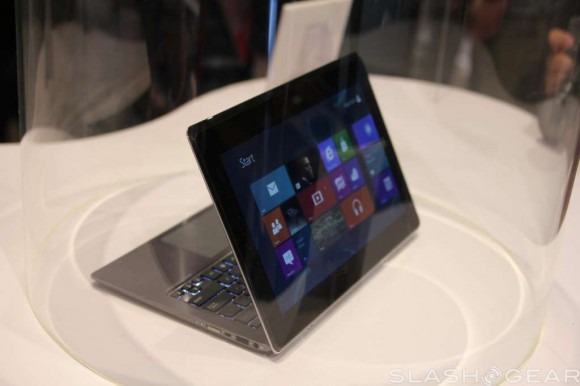 Finally, we come to the pricing and release information for the TAICHI, the wild convertible that features a double-sided screen. The 11-inch TAICHI model, which comes equipped with a Core i5 and Intel integrated graphics, will begin shipping next month for $1,299, $1,499 (bumping the 128GB SSD up to 256GB), and $1,599, with that hefty price tag fetching a Core i7 instead of an i5. Those prices are a little high, but then again, what did you expect to pay for a laptop with two screens?
More information will undoubtedly be made available after the launch of Windows 8, and we'll be waiting with bated breath so you don't have to! Keep it tuned here to SlashGear for more details on these varied ASUS machines.