ASUS expands Zenbook lineup with 14- and 15-inch models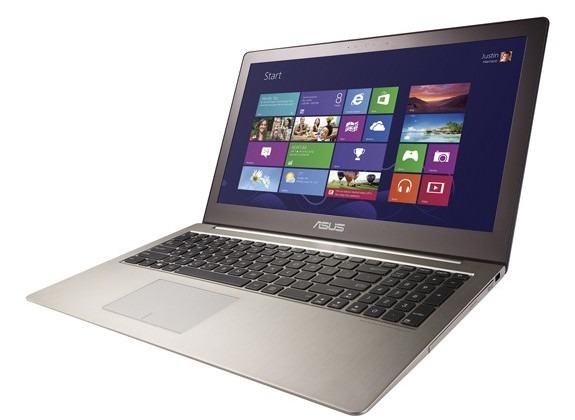 ASUS has been working on growing its line of Ultrabooks for the past year or so, but it has mostly focused on the smaller screen sizes in general, while mostly ignoring larger displays. However, ASUS decided to introduce a few 14-inch and 15-inch models to their Zenbook lineup, all three of which sport the impressive thinness to carry on the Ultrabook moniker.
Earlier today we posted about a ton of new Windows 8-equipped ASUS machines, including some new all-in-ones, tablets, and convertibles. However, it seemed that the company waited a bit so that could give their Zenbook lineup their own introduction. In any case, ASUS announced the 14-inch UX42VS, and the 15-inch UX52VS and U500VZ Ultrabooks.
The 14-inch UX42VS weighs just over four pounds and is only 6mm at its thinnest point. It features NVIDIA GT645M graphics and even has an optical drive for the occasional disc. The device will be offered with Intel Core i3, i5 and i7 processors, and can fit up to 6GB of RAM, as well as up to 1TB of hard drive storage.
The 15-inch UX525VS (pictured above) comes with either a Core i5 or i7 processor and up to a whopping 10GB of RAM, with the same graphics as the 14-inch model. The U500VZ comes with a Core i7 quad-core processor with 8GB of RAM, and a 1080p display with a beefier GT650M graphics card to go with it. Surprisingly, the 15-inch U500VZ weighs just 4.4 pounds and measures 6mm thick at its thinnest point.
All three will go on sale starting next month, but exact pricing is yet to be known. However, $699 is said to be the price point at the low end, and as much as $2,000 for the higher-tier models. In related news, ASUS still plans to equip its 11- and 13-inch Zenbook Prime Ultrabooks with touchscreens at some point, but details on availability and pricing on those aren't yet known.
[via Engadget]