SlashGear Evening Wrap-Up: October 12, 2012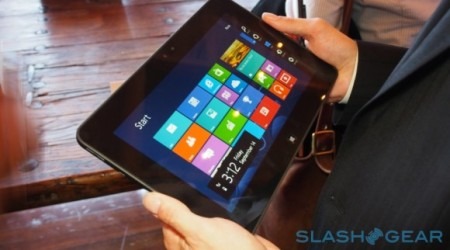 Welcome to Friday, folks. The weekend is here once again, and what better way to kick off the festivities than with a Windows 8 purchase? The new OS went up for pre-order today, while a number of other Windows 8-related stories were popping up all over the place. For instance, we found out that the marketing campaign for Windows 8 cost Microsoft a whopping $1.5 billion, and a collection of HP computers were spotted running Windows 8 on the show floor of one Best Buy store in Minnesota.
Dell is getting in early on the Windows 8 action, opening up pre-orders for a handful of new machines today, and we learned that a staggering 6 billion people around the world are now using a mobile phone of some type. A leaked T-Mobile release roadmap gives us an idea of when the carrier expects to receive a bunch of different devices, including the Windows Phone 8X. We received a rather in-depth look at an LG Nexus prototype today, and LG delivered a brand new Optimus G "product movie" that aims to get us familiar with the new handset's features. Netflix released a Windows 8-compatible version of its app today, just ahead of the launch of the OS.
Google could be headed for an antitrust case from the FTC, and it seems that the Apple Maps controversy hasn't done much to damage consumer enthusiasm for the iPhone 5. Speaking of the iPhone 5, Apple's latest mobile offering has managed to overtake the Samsung Galaxy S III in web traffic despite being available for a much shorter amount of time, and Google is getting the Play Store ready for the holiday rush. SoftBank is looking to secure $23 billion to buy a majority stake in Sprint, and industry insiders are claiming that the long-rumored iPad Mini will be revealed on October 23 – just a couple weeks from now.
Star Citizen has already managed to raise an absurd $500,000 in funding, while Borderlands 2 was seen outshining its predecessor in a pretty significant way. We learned that the games industry is still on the decline, and ASUS unveiled a brand new Windows 8 VivoBook today. Amazon is now posting a disclaimer about the Kindle Paperwhite's backlighting, YouTube is rethinking the way it ranks videos for search results, and Anonymous has cut ties with Wikileaks after the website started restricting access and asking visitors for donations.
Finally tonight, we have an unboxing and hands-on with the Huawei MediaPad 10 FHD for you to check out, and Chris Burns tells us why every little piece of Apple news seems to matter so much these days. That does it for tonight's Evening Wrap-Up, here's hoping that this weekend is a good one!