Windows 8 marketing campaign estimated at $1.5b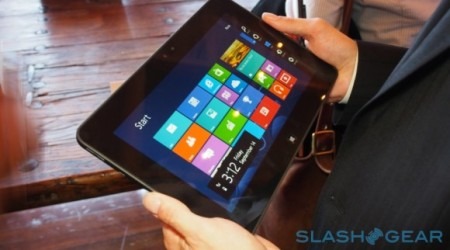 Microsoft has already been hitting the ground running with its massive marketing campaign for Windows 8 during the past couple of months. Apparently the company wants to spread the word about their new upcoming operating system — who knew? So, it may be no surprise that Microsoft is estimated of having spent anywhere between $1.5 billion and $1.8 billion on its Windows 8 marketing campaign.
If those figures are correct, it would be the largest marketing campaign of any product product. Plus, compare it to the measly $200 million Microsoft spent to market Windows 95 and you have quite the gap between the company's past products and today's Windows 8. Longtime Microsoft analyst Rob Enderle says, "the marketing effort is on a scale you don't see outside presidential elections."
However, Enderle also notes that Windows 8 is a "a big risk" since Windows 8 could easily flop if there's any aspect of negative resistance from consumers. Then again, other analysts think that Microsoft is doing everything right, saying that Metro and RT are the future, and making Windows 8 a universal OS that can be used on both tablets and PCs is the way to go.
Microsoft is focusing a lot on the cloud and tablet computing in Windows 8, and those are the two big changes that users will notice with Windows 8. Microsoft is putting a greater emphasis on touchscreen navigation and is making Windows 8 more tablet-like and optimizing the OS for mobile devices. Hopefully the company can get that message across clearly to consumers with their billion-dollar marketing campaign.
[via Forbes]