Borderlands 2 makes strong showing on September software chart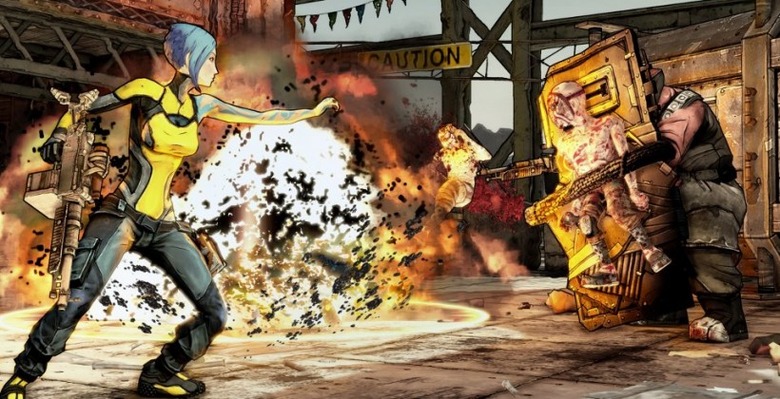 We already took a look at gaming hardware sales for September, so now it's time to pore over the software chart for the month. Unsurprisingly, Madden NFL 13 took the top spot for the month of September, selling over 2.55 million copies according to NPD (via NeoGAF). NPD told GameSpot that Madden NFL 13 sales managed to climb 11% over Madden NFL 12 sales in its first month, which is definitely good news for Electronic Arts and its yearly football franchise.
Of course, we expect Madden to sell well, so the fact that it took the top spot in September is no surprise. What is surprising, however, is that Borderlands 2 managed to come in second place. According to NPD's numbers, Borderlands 2 sold 1.48 million copies in September, and analyst Anita Frazier tells Game Informer that represents a 234% increase over the first month sales of the original Borderlands. It's important to remember that NPD only reports sales numbers for physical media, so none of Borderlands 2's digital PC sales are counted in that 1.48 million figure. In other words, Borderlands 2 could have easily sold more than 2 million copies during the month of September.
Also interesting: Guild Wars 2 managed to beat out the latest World of Warcraft expansion, Mists of Pandaria. Of course, we're assuming that most of the sales for both Guild Wars 2 and Mists of Pandaria were digital, so it's hard to say that Guild Wars 2 is the clear winner with any certainty. Still, it's interesting to see that NPD has Guild Wars 2 outselling Mists of Pandaria. Have a look at the full top ten software list for September:
1. Madden NFL 13 – Electronic Arts (360, PS3, Wii, Vita)

2. Borderlands 2 – Take-Two Interactive (360, PS3, PC)

3. FIFA Soccer 13 – Electronic Arts (PS3, 360, Vita, Wii, 3DS, PSP)

4. New Super Mario Bros. 2 – Nintendo (3DS)

5. Guild Wars 2 – NCSoft (PC)

6. NHL 13 – Electronic Arts (360, PS3)

7. World of Warcraft: Mists of Pandaria – Activision Blizzard (PC)

8. NCAA Football 13 – Electronic Arts (360, PS3)

9. LEGO Batman 2: DC Super Heroes – Warner Bros. Interactive (360, Wii, 3DS, DS, PS3, Vita, PC)

10. Battlefield 3 – Electronic Arts (360, PS3, PC)
In September, we saw Battlefield 3 claw its way back into the top 10, most likely due to the recent release of the Battlefield 3 Premium Edition. Overall, it was a good month for sports games (and Electronic Arts), but it wasn't so great for game sales in general. Software sales were down 14% year-over-year, but we can probably expect them to climb this month as we begin to close in on the holiday season. Stay tuned.