Google Play prepares for holidays with security and wishlists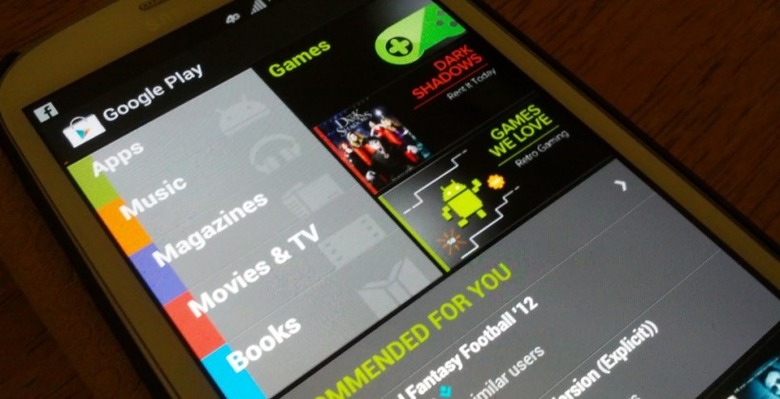 If you're pumped up about the holidays as much as we are (it's still October!) then you wont be surprised to see Google setting up shop in the Google Play store this early with Wishlists for apps, games, music, movies, and books. This bit if information comes from a quick scan through the next version of Google's Google Play APK (version 3.9.16) which does indeed refer to wishlists in a big (or small, however you see the code, like the Matrix) way for consumers everywhere. This news comes right alongside Google ramping up efforts to keep their store free of malware.
The code scanning, done by Android Police, takes a look at Google's next big wave of understanding in the app download arena. Google's efforts to keep their store free and open (relatively open, that is) has in some cases lead to there being less-than-pleasing apps appearing and causing havoc on users phones. This relatively rare occasion has prompted Google to set up a malware scanner for the very near future.
With a built-in malware scanner in the Google Play app store – for not just apps, but media of all sorts – we'll be able to rest easier in the future with downloads from across the platform. This update sits on the Google Play software now, but will be activated only in the future when the software is complete and ready for action. It's not often that code will be found in a version that's already out that isn't active already, but such is the situation here with Google's most recent store.
The Google Play app store is just one part of the greater Google Play app, it being a store for your Android device that shows movies, TV shows, books, magazines, games, and apps of all kinds at once. You're able to rent movies, buy movies and TV shows, and read ebooks and magazines from your Google-built reader apps. This new arena was made perfect over the past year by Google in their continued efforts to be self-sufficient on all smartphones and tablets, regardless of their manufacturer. Expect the updates above to take effect rather soon!