SlashGear Evening Wrap-Up: August 16, 2012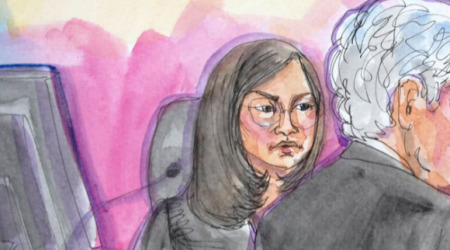 As Thursday winds down, we're finding that we've got a lot of news to recap. Today Samsung used the MERL touchscreen table to show that Apple doesn't have much of a claim, before resting its case and asking the Judge to award it $421.8 million in the suit. Later in the day, we caught word that Judge Lucy Koh had asked Apple's counsel if they were smoking crack when they presented an extremely long document filled with witnesses they wanted to call for rebuttals. Yes, that really happened.
In other news, Bloomberg has declared that Facebook's IPO has become the worst on record, while we're getting reports that Android malware has tripled in Q2 2012. Instagram 3.0 has arrived, and it brings photo mapping history with it. Google has some Google Play gift cards on the way (and the holiday season is only a few short months away!), the FCC and Department of Justice have approved Verizon's request to use AWS spectrum for mobile service, and Lenovo is planning to beat Microsoft Surface by offering better hardware. In other words, Lenovo is planning doing some good old fashioned competing.
Today the NVIDIA GeForce GTX 660 Ti began shipping to retailers, complete with codes for free copies of Borderlands 2. Electronic Arts may be "quietly" looking for a buyer as physical game sales continue to decline, and none other than Elon Musk has pledged his support to the crowd-funded Nikola Tesla Museum. Hackers have managed to unlock the Verizon Galaxy S III's bootloader, and speaking of the Galaxy S III, firmware for the phone's update to Jelly Bean has been leaked. Samsung also announced today that it has sold 10 million Galaxy Notes in the past 9 months, which isn't too shabby by any means.Nokia and Microsoft have a Windows Phone event coming up on September 5, and ahead of that, Nokia got in a shot at Samsung on Twitter, telling the massive Android manufacturer to "take note" of the next generation Lumia coming soon. Reuters has apparently been hacked twice in the past two weeks, and sorry folks, but you won't be seeing a PS Vita price cut anytime this year. One is coming though, which makes us think that it'll be discounted starting sometime in early 2013. Stay tuned for more on that one.
Finally, we have a review of the Lenovo ThinkPad X1 Carbon Ultrabook and a column explaining why Apple doesn't want to offer a full TV set for you to check out tonight. Enjoy the rest of your evening folks, and we'll see you tomorrow for Friday's edition of the Evening Wrap-Up!
[Image via Vicki Ellen Behringer]