Instagram 3.0 update brings Photo Mapping history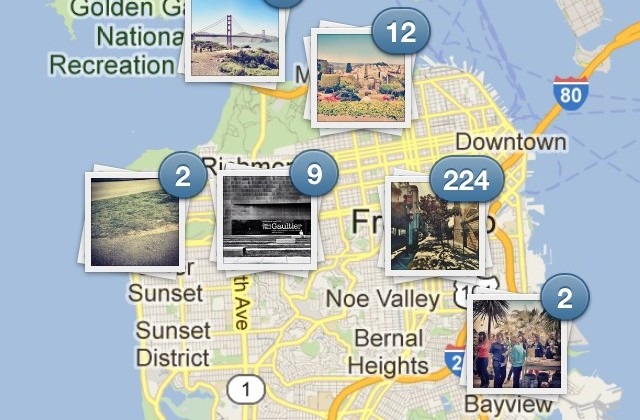 This week the folks behind the massively popular photography app for iOS and Android called Instagram are updating both Android and iOS environments to include a function called Photo Mapping. This makes the company's purchase by Facebook seem all the sweeter as Facebook's own geo-location tagging is alive and well, but has little use other than to make note of where each of a person's posts have been made. With Photo Mapping, Instagram is able to show you where you've been and what you were doing when you were there!
You'll be given the option when you first update to version 3.0 of Instagram which photos you want included in your Photo Mapping and which you do not. If you're not a fan of having all of the photos you took at your house marked with an easy-to-follow map right to your doorstep, you're free to skip including those. Likewise you are able to essentially opt out of Photo Mapping altogether just as you're not required to tag your location on any photo in the first place.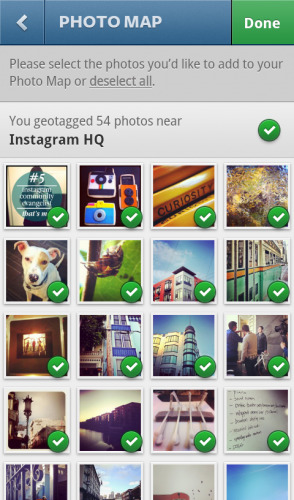 This update also lets everyone know that Instagram wants to be part of the special event universe, though your ability to see the Photo Mapping of the world based on date does not yet exist. We're expecting that eventually Instagram – and Facebook – will have an interface which can not only show all sorts of photos in clusters around locations, but clusters based on time as well, with much more massive groups appearing at a concert location when that concert took place, emptying out as the land is once again left empty.
This Instagram 3.0 software update will be going live for everyone sometime today, August 16th, 2012, and you'll be able to simply update via the iTunes app store or the Google Play app store as you normally would – click and go! Also have a peek at our timeline below to keep up to date on everything Instagram that's happened very recently. This app will just not stop growing in popularity!