Nokia and Microsoft schedule Windows Phone event for September 5th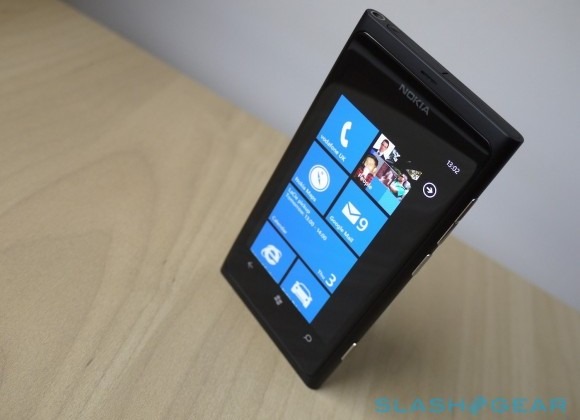 Reports indicated that Nokia and Microsoft would showcase Windows Phone 8 products at Nokia World in Helsinki on September 5th, but it looks like the duo will be taking to New York on the same day to unveil their latest wares. The team sent out invites yesterday to a press conference to be held in New York on September 5th at 9.30am EST using the familiar Windows Phone tiles interface, so you can probably imagine what to expect on the big day.
Multiple reports have suggested that Nokia will be demoing new handsets on September 5th, but the New York location is a surprise. It remains to be seen if Nokia will be showing off any new handsets or Windows Phone 8 at Nokia World in Helsinki, but it's possible that the Finnish smartphone manufacturer and Microsoft want to focus on the all important US market before turning their attention to Europe.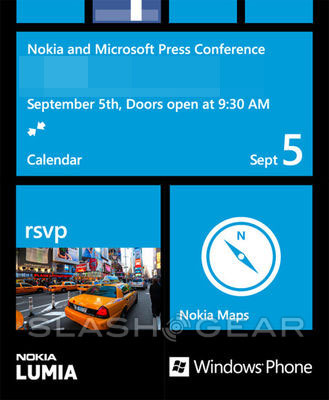 Nokia is expected to release two new handsets on September 5th, the Lumia 910 and 920. Not much is known about the devices, but a front-panel that leaked just the other day for a Nokia phone featured the new Windows tile button, indicating the use of Windows Phone 8. The cut out for the display on the panel measured 4.3-inches, with the design featuring rounded corners and curves instead of the sharp angles of the Lumia 800 and 900.
Microsoft, meanwhile, is expected to demo Windows Phone 8 on Nokia's new handsets, showing off some more consumers oriented features in addition to what was first seen at the Windows Phone Summit in June. We'll be sure to bring you all the details, so mark September 5th down on your calendar if you're a Windows Phone fan looking forward to the next big thing.