The Daily Slash: November 5 2010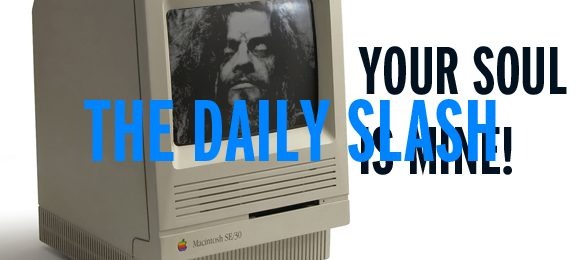 Today it is one gigantic batch of little gadgets and fun items for loving and gifting if that's your deal because guess what, the season for giving these things as gifts is soon approaching. All of these things, Overclocked Radeon HD 6850 video card, Multimedia Color Book IO52 eReader, ApplePeel 520 for iPad, Cobra PhoneLynx, Explorer Camera & Video Recorder for kids, Sharp BD-HP90 3D Blu-ray Player, Puppy Tweets Medallion, Tiny LED Push Pin Lights, Tactile+Plus Stickers, FLEXiT Light Flexible Sheet of LEDs, all of them, they are wild. Then we've got a myTouch 4G review, a column by the name of iVote Therefore I Am, and a column on some Motorola DEFY first-impressions. Read em ALL.
SlashNERDOUT Oh my goodness you do NOT cross a StarTrek fan without receiving a serious ... talking to. Here's what News.Com.Au had to say about a terrible error they made in their publication regarding the USS Enterprise E and the USS Enterprise C. Terrible mistakes were made!
YESTERDAY, a news.com.au article incorrectly stated that the Star Trek starship USS Enterprise-E, otherwise known as model NNC-1701-E, was the successor to Captain Kirk's original USS Enterprise. It has since been brought to our attention that the NNC-1701-E in fact came two models after Captain Kirk retired and was under the command of Captain Jean Luc Picard. ... News.com.au apologises unreservedly for the error. There was no intention whatsoever to suggest Captain Kirk may have commanded the Galaxy Class Starships Enterprise-D and Enterprise-E. Any damage to the Star Trek brand incurred by the use of the term "hyperspace" is regretful. No malice was intended and a correction to the original article will be made. We also agree that Patrick Stewart is a handsome man, a sentiment expressed by several readers.

Addendum – We're also sorry for any errors in this apology.
Excellent apology, folks, well played on all accounts.
[Via News.Com.Au]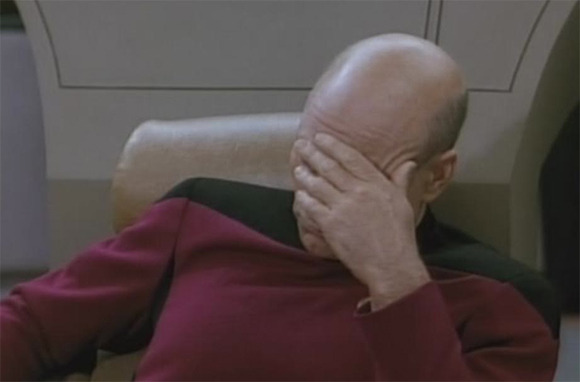 R3 Media Network
Android Community
Android-based iDect iHome Phone... for your Landline? [LANDLINE?]
Strange Combo Carried by Phones4U: Samsung Galaxy Tab and Commtiva N700 [EXPLOSION]
Rumor pegs Android 2.3 Gingerbread SDK ready on November 11 [RELEASE]
Grab the Droid Incredible for $100 this weekend from bestbuy. [CHEEP]
SlashGear
T-Mobile Customers Being Shipped Micro SIMs Mistakenly (for iPhones?) [FOR IPADS?]
Motorola DEFY first-impressions [Video] [FEATURED]
iVote Therefore I Am [COLUMN]
Sesame Street Sings "There's an App for That" [FUN WEIRD]
EA Hits 100 Million Lifetime Sales of FIFA, Offers Free Download in Celebration [FREE]
Full Rear View Windscreen Monitor Lets You See What's Behind You, on Your Windshield [CONFUSING]
Dell Handing Out Free Venue Pro Handsets to Employees, in Exchange for BlackBerrys [TRADES]
Microsoft Kinect shredded at iFixit [ITS ALL BROKIE]
myTouch 4G [REVIEW]
FunLittleGifts
Overclocked Radeon HD 6850 video card
Multimedia Color Book IO52 eReader
Explorer Camera & Video Recorder for kids
Sharp BD-HP90 3D Blu-ray Player
FLEXiT Light Flexible Sheet of LEDs
To see more Daily Slash posts, click here: [The Daily Slash]