Motorola DEFY First-Impressions [Video]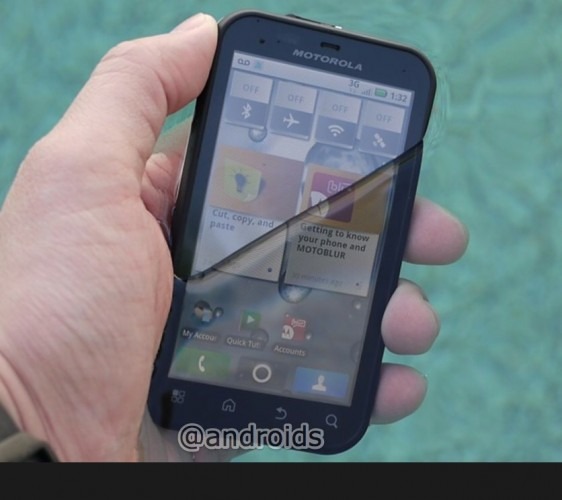 T-Mobile's Motorola DEFY has dropped with a bump onto the SlashGear test bench, but we're not too concerned: after all, this particular smartphone is one of the few ruggedized Android handsets around. You wouldn't necessarily know it to look at it, however, since Motorola has managed to avoid the over-rubberized look so many rugged devices suffer from. Still, we thought we should get the main challenges out of the way first, so check out the wet entrance the DEFY makes after the cut.
The spec list is reasonable, too. A 3.7-inch WVGA capacitive (Gorilla glass) touchscreen, 5-megapixel camera and the usual WiFi/Bluetooth/GPS, along with 3G/UMTS. No HSPA+ like the myTouch 4G, however, and no front-facing camera for video calls. It also runs Android 2.1, rather than Android 2.2 Froyo, though you do at least get the newest MOTOBLUR-inspired interface for social networking integration.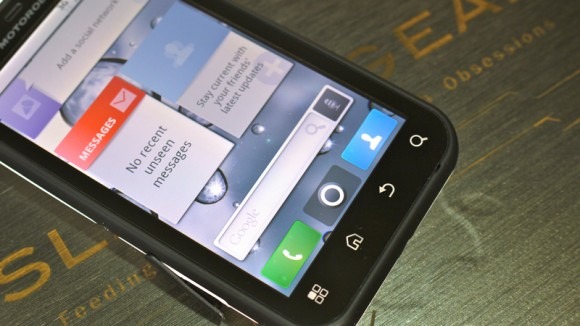 In the hand, it's a solid phone with a little extra heft from the ruggedization. Still, it's also reasonably slim, and the two-tone rear panel is distinctive. The 2GB of ROM is useful, too, and Motorola throw in a 2GB microSD card as well, though the 800MHz TI OMAP3610 may potentially fall a little short of the second-gen Qualcomm chips we've seen in some recent HTC Android phones.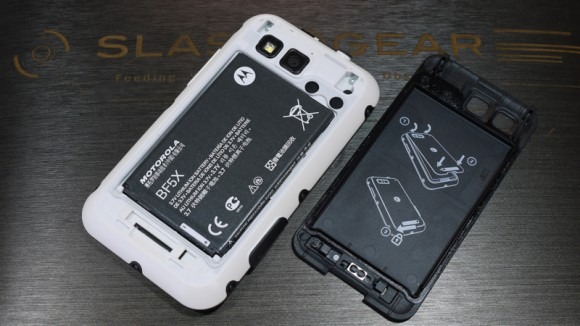 The Motorola DEFY is available to order from T-Mobile this week, priced at $99.99 with a new, two-year agreement. We'll have the full SlashGear review very soon.
Motorola DEFY going for a swim