Sharp BD-HP90 3D Blu-ray Player Lands in Japan November 20th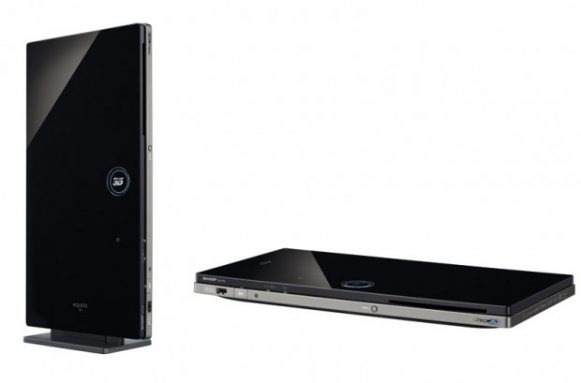 Yesterday, Sharp announced that the company's GALAPAGOS mobile phones would be getting 3D gaming, courtesy of Capcom and others, but that's not all the 3D love the company has in store for the future. Sharp has officially unveiled their brand new BD-HP90 3D Blu-ray player as well, packing plenty of features into an extremely small package.
The new 3D Blu-ray player is only 35mm thick, which you can already guess makes it the thinnest 3D Blu-ray player out there. And, as the image above shows, the Blu-ray player can actually work just as easily standing on its side, as it can lying down. You'll find an Ethernet port, HDMI interface, and a USB port on the back of the device. There's an AQUOS Link, too. While the device can indeed play 3D Blu-ray discs, it does not support BDXL.
At the moment, Sharp is only planning on releasing the new Blu-ray player in Japan, and that begins on November 20th. Price wise, it will retail for about $495. Unfortunately, there's no word on any kind of international release.
[via Ubergizmo]