Softbank's Sharp GALAPAGOS 003SH & 005SH get Capcom 3D gaming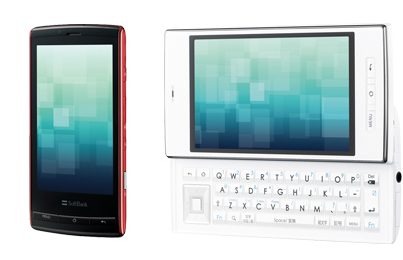 Sharp's GALAPAGOS range isn't just about big ereader tablets; the company has just unveiled two new Softbank Android smartphones, the GALAPAGOS 003SH and 005SH, which each offer glasses-free 3D on their 3.8-inch WVGA touchscreen displays.  The 003SH has a 9.6-megapixel camera, while the 005SH has an 8-megapixel camera but makes up for the shortfall with a slide-out four row QWERTY keyboard.
Both get WiFi b/g, Bluetooth 2.1+EDR and GPS, along with up to 7.2Mbps WCDMA downloads and the usual suite of Google apps.  Storage is via microSD, with the slot compatible with up to 32GB cards.
Softbank will be offering various color options of the 003SH, together with a promo including bundled Bose headsets.  Meanwhile a Capcom tie-in will see titles like Mega Man, Ghosts 'n Goblins: Gold Knights, and Resident Evil: Degeneration all preloaded onto both GALAPAGOS devices and playable in 3D.  The 003SH will go on sale in December 2010, with the 005SH following on in January 2011.
[via Android Community]