Dell Handing Out Free Venue Pro Handsets To Employees, In Exchange For BlackBerrys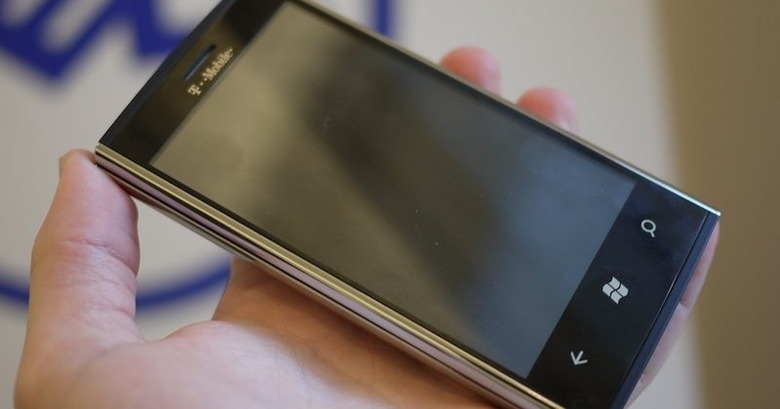 Working for companies as large as Dell, or Microsoft, or any of them, means that you get a few perks. And, if you're company happens to be making something of a high-profile status that hundreds of thousands of people will want, there's a small chance that you may get one for free — as long as you work in the right departments. We already know that 89,000 Microsoft employees will be getting their Windows Phone 7 fix, and now it looks like Dell is doing the same thing, with one small hitch: you'll need to trade in your BlackBerry device.
Dell's Chief Financial Officer, Brian Gladden, spoke in a recent interview, saying that it's an obvious competitive move against Research In Motion (RIM), the company based in Canada that builds the BlackBerry line-up. "Clearly in this decision we are competing with RIM, because we're kicking them out." Straight forward words. Dell employees are going to be offered the Dell Venue Pro, the portrait slider device featuring Microsoft's Windows Phone 7 mobile Operating System. However, in the near future, Dell will also provide handsets that are running Google's Android Operating System.
The switch will begin next week, and it's expected to save Dell 25 percent in mobile costs, thanks to the fact that the company will no longer need to pay for BlackBerry servers. But, that's not all. According to Gladden, Dell is going to actively promote the service, or switch, to business clients, in hopes that they, too, will drop their BlackBerry devices and pick up the new Venue Pro. As far as the minutes go, Dell is apparently talking to T-Mobile USA about purchasing voice minutes and monthly data in bulk, so that employees don't even need to get their own plans, if they don't want to. According to Gladden, minutes not used during a month would roll-over to the next.
[via The Wall Street Journal]