SlashGear Week in Review - Week 25 2009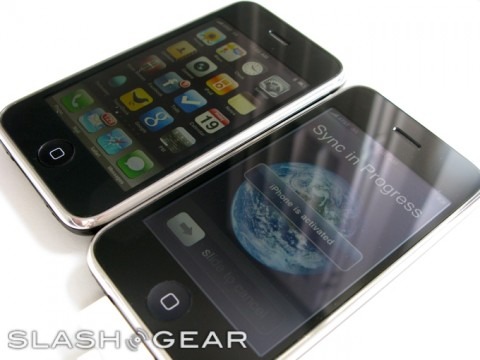 We've been singularly cellularly obsessed here at SlashGear over the past seven days, and it'll come as no surprise that the run-up to the iPhone 3G S has occupied much of our attention.  The new Apple smartphone may not look much different to its predecessor, but if our hands-on first impressions are anything to go by, Cupertino have done their best to make the user-experience as polished as the casing.  Still, it's not just shiny Apple hardware that's caught our eye this week; Novatel Wireless' GSM MiFi 2352 piqued our interest when we talked to the company themselves on Monday, and  then proceeded to impress us considerably in our full review.
Elsewhere, Nokia's long-awaited N97 finally reached North American customers' hands, ours included, and you can find our unboxing and first-impressions here.  It's a decent smartphone, and understandably the flagship of Nokia's line, but can it hold up in the face of iPhone's upgraded OS 3.0 software?  We'll have our full review this coming week.
If it's a QWERTY keyboard you're after, but you prefer your phones berry-flavored, then the news that both Verizon and Sprint would be offering the BlackBerry Tour 9630 in the near future will probably come as some relief.  3G, GPS, for all the specs check out the official RIM video.  Finally, Samsung took the wraps off of the Omnia Pro B7610, complete with a glorious OLED touchscreen display and slide out 'board.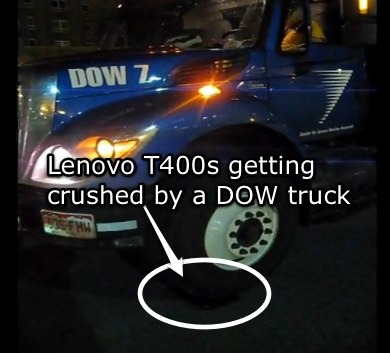 It's not all been smartphones, though.  SlashGear sat in front of a small screen, in the shape of Fujitsu-Siemen's Amilo Mini Ui 3520 netbook, and a big screen (albeit a virtual one) with the Q-London 3D 80" Video Eyewear.  Oh, and in the name of extreme destruction, we watched Lenovo's ThinkPad T400s go head to head with a 26,000lb DOW truck.  If you want to see whether a slender ultraportable notebook can cope with getting comfortable between rubber and gravel, check out the video.
Finally, Microsoft confirmed that the Zune HD PMP will use NVIDIA's Tegra chipset, making us even more keen to see what this potential-iPod-killer (yes, we know, a cliché if ever there was one) brings to the table.  And for your high-definition home entertainment, PopcornHour delivered their C200 Blu-ray ready media-streamer.  If you've ever looked at your media collection and wished there was a set-top box that could handle it all without breaking a sweat, this is the gadget for you.